---
The party is slated to last for 24 hours.
I thought the freeloaders weren't supposed to target politicians.

---
To: Libloather
Dear FLeabaggers:
Good luck with that.
But then again, Perhaps Bloomie will serve them some beer. Blatz Beer.........
LOL
2
posted on
11/17/2011 11:21:02 AM PST
by
roaddog727
(It's the Constitution, Stupid!)
---
To: Libloather
Don't forget to have enough Port-a-Potties Bloomie......
---
To: Libloather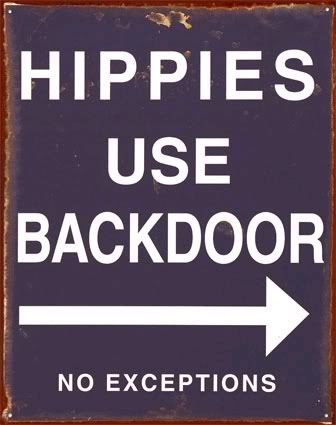 ---
Day 48 Of The FReepathon
Do you Know Why?
There are loyal posters that donate every FReepathon. Some donate several times during every 'thon. But others never donate. Why?
1 My enemies haven't been zotted.
2 The owner doesn't support my candidate.
3 FR won't "upgrade" to "Like" buttons and blinky crap.
4 Someone else will donate.
5 My friend was zotted.
6 I lost my job and have no income.
Only one of those is a legitimate reason.
Support It Or Lose It
10
posted on
11/17/2011 1:58:31 PM PST
by
DJ MacWoW
(America! The wolves are here! What will you do?)
---
FreeRepublic.com is powered by software copyright 2000-2008 John Robinson