---
Voting Rights and Wrongs (Democrats' War On Ballot Integrity)
American Rattlesnake ^ | December 12, 2011 | Gerard Perry


Posted on 12/12/2011 11:30:47 AM PST by OddLane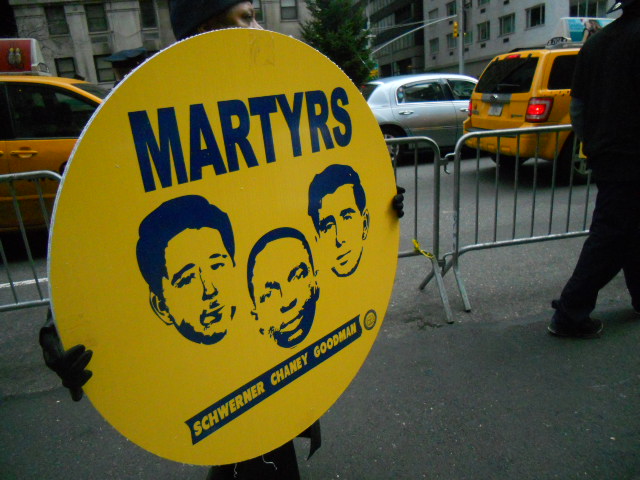 That was one of the many signs on display during an NAACP and SEIU-sponsored rally that took place this weekend in opposition to David and Charles Koch, CEO and Executive Vice-President, respectively, of Koch Industries and universal left wing hobgoblins. The ostensible reason for the demonstration was the brothers' contributions to the American Legislative Exchange Council, a coalition of conservative state legislators which has become an object of antipathy for liberal political activists at publications like The Nation and groups like Common Cause, People for the American Way, NAACP, and dozens of others-many of which were present at this anti-Koch rally on the Upper East Side of Manhattan.
This press conference/march intended to draw an analogy between the explicitly discriminatory laws in place in the American South during the Jim Crow era and what the left views as "racist" laws intended to verify the eligibility of voters casting ballots in national and local elections. Hence, the employment of symbolism hoping to evoke thoughts of the worst civil rights abuses of this nation's past, including the murders of Congress of Racial Equality workers Schwerner, Goodman, and Chaney. One of the signs crafted with this purpose in mind used a photograph that came to symbolize the Memphis Sanitation Workers Strike.

(Excerpt) Read more at american-rattlesnake.org ...
---
TOPICS: Culture/Society; News/Current Events; Politics/Elections; US: New York
KEYWORDS: kochbrothers; naacp
---
---
---
---
---
---
---
---
---