---
To: Chode
5
posted on
12/27/2011 6:20:20 PM PST
by
Shady
(The undeniable truth of the Obama Administration...The numbers do not lie.)
---
To: Shady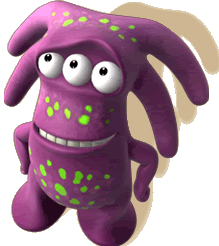 indubitably...
13
posted on
12/27/2011 6:38:13 PM PST
by
Chode
(American Hedonist - *DTOM* -ww- NO Pity for the LAZY)
---
To: Shady
Just curious, but I'm wondering who would I have to blow in order to get a meazly $1 million, tax-free, interest-free, non-repayable loan/bailout (a la Solyndra).
Perhaps I need to rent a limo, buy a couple of grams of "blow" and then blow Barry, eh?
Sorry, but even though I could go along with the first 2 conditions, I'd prefer to be boiled in oil rather than comply with condition number 3.
Guess I'm going to have to keep my day job. ;-)
Ernie
19
posted on
12/27/2011 6:59:18 PM PST
by
Ernie Kaputnik
((It's a mad, mad, mad world.))
---
FreeRepublic.com is powered by software copyright 2000-2008 John Robinson