---
To: sheikdetailfeather; Kaslin; abigail2; Amalie; American Quilter; arthurus; awelliott; Bahbah; ...
Thanks for the post, sheikdetailfeather and the ping, Kaslin.
*PING*


Thomas Sowell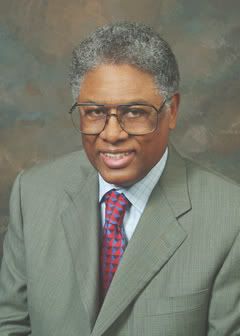 Recent columns


Getting Nowhere, Very Fast


Is Anybody Serious?


Too Many People Speak Out Of Their Ignorance
Please FReepmail me if you would like to be added to or removed from the Thomas Sowell ping list…
14
posted on
01/31/2012 8:59:34 AM PST
by
jazusamo
(Character assassination is just another form of voter fraud: Thomas Sowell)
---
To: jazusamo
Thanks for the ping jaz. Helps keep me on top.
16
posted on
01/31/2012 9:15:20 AM PST
by
rockinqsranch
(Dems, Libs, Socialists, call 'em what you will, they ALL have fairies livin' in their trees.)
---
To: jazusamo
sorry, wrong thread!!! I thought I was responding to the Limbaugh ping, Obama was talking about the H1B visa situation, showing his total ignorance. Mea culpa
18
posted on
01/31/2012 9:44:43 AM PST
by
NonValueAdded
(Limbaugh: Tim Tebow miracle: "He had atheists praying to God that he would lose.")
---
FreeRepublic.com is powered by software copyright 2000-2008 John Robinson