---
Supporting Our Military - Olney, MD-Wk 313 & 314, Jan 21 & 28,2012
Posted on 01/31/2012 6:03:51 PM PST by trooprally
Two weeks worth of AARs in this report. Last week got away from me.
WEEK 313, JANUARY 21,2012
God looked down upon us this Saturday. The night before a little over an inch of snow fell. Streets were predicted to be icy and as the morning wore on, an icy cold rain was to continue. But as I said, God was pleased with our support of the troops and the rain basically stopped. The roads were just wet and the shopping center had shoveled the corner.
With the anticipated rain, we only put up the flanking flags. Plus with the snow cover, we knew we would not find the rebar holes for the banner supports.
Patriots this week are: Legionnaire Halsey (USMC - Korea), Lurker Bill, Fraxinus,, [Mrs] T and myself.
BELOW: The highlight of the morning was Lurker Bill's sound system. A small throw rug placed over the snow and we were up 'n running.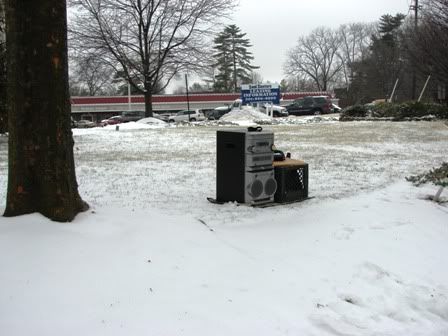 BELOW LEFT: Fraxinus BELOW RIGHT: Lurker Bill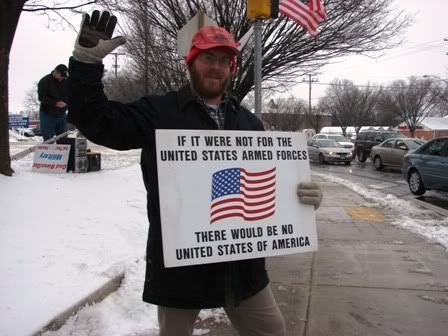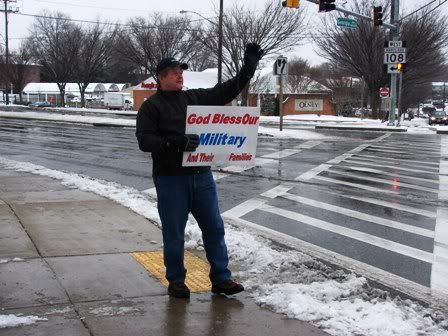 BELOW LEFT: Halsey BELOW RIGHT: and ME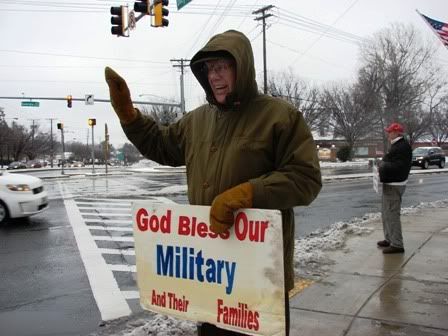 BELOW: And one moonbat showed up.
WEEK 314, JANUARY 28,2012
A week makes a big difference. While several weeks ago it was bitter cold, December, 2011 and this January will be in the top 10 warmest months, at least in the DC area. Weather this Saturday on the corner was sunny and in the upper 40s. All flags and banners were up.
9 Patriots this week are: Legionnaire Carl (Army - Vietnam), Lurkers Bill 'n Jim, Fraxinus, GunsAreOK, iMacMan, Sensei Ern, [Mrs] T and myself.
An excellent showing of Freepers, thanks to them all.
BELOW LEFT: Lurker Jim and Fraxinus BELOW RIGHT: Lurker Bill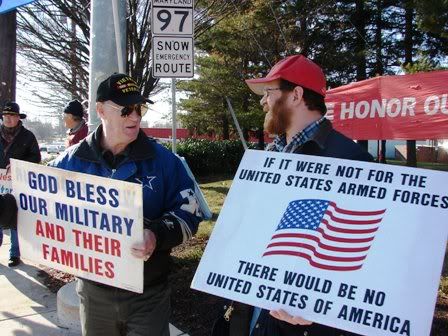 BELOW LEFT: Me, Sensei Ern and iMacMan BELOW RIGHT: GunsAreOK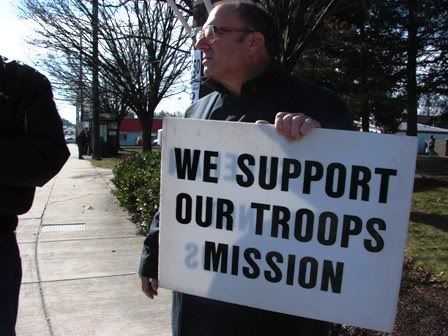 BELOW LEFT: Legionnaire Carl
BELOW: Some of our supporters. The semi is a regular supporter, waving to us and blowing his air horn through the intersection.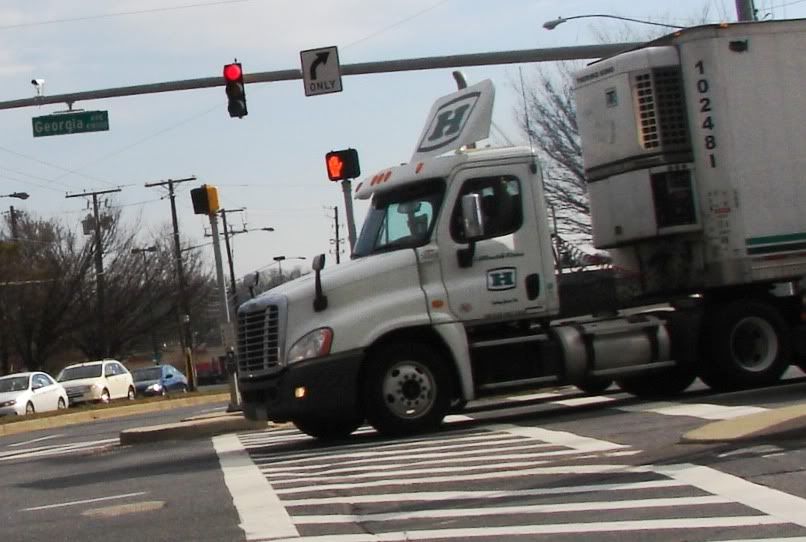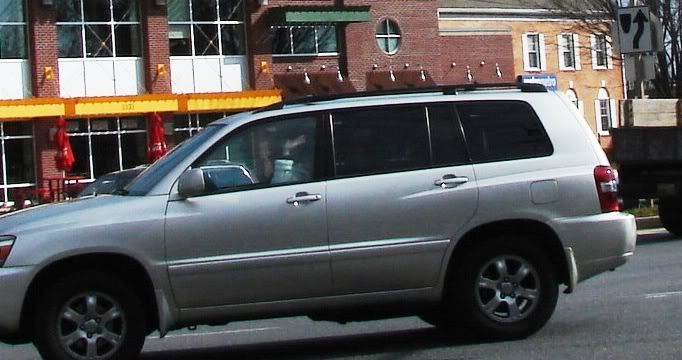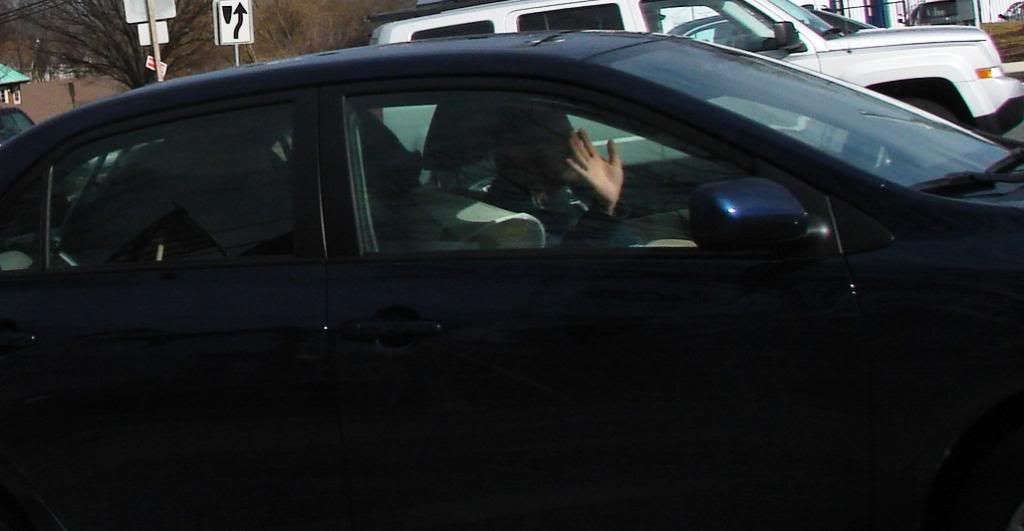 BELOW LEFT: And our distractors. One moonbat holds a "hands Off Iran". I really need to get our Israeli support sign back up. All our new flags took up all the space. And if I have time, I need to make up a sign that says "IRAN - Hands Off Israel".
---
TOPICS: Activism/Chapters; Free Republic; US: Maryland; US: Virginia
KEYWORDS: aar; military; mobilizingmothers; moonbats; opinfinitefreep; patriotism; peaceactionmc; rally; supportourtroops
---
---
---
---
---
---
---
---
---
---
---
---
---
---