---
FULL ANALYSIS OF OBAMA ELIGIBILITY HEARING
The National Patriot ^ | 1/26/2012 | Craig Andresen


Posted on 02/01/2012 4:32:56 AM PST by IbJensen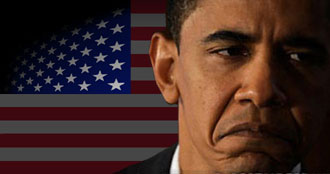 For the first time, this morning in Georgia, the question of Obama's eligibility to serve, became official. No longer the stuff of speculation, no longer dismissible by liberals as something which will never be heard in court, Obama's eligibility became a matter of an official court record.
What does it mean?
To answer that, one must look at the reason for the hearing to begin with.
For years, Orly Taitz and the Liberty Legal Foundation along with others, have questioned Obama's legal right to serve. For years, that argument centered on the birth certificate and whether or not Obama was born in the United States.
What made this case and this hearing different, is that it mattered not where Obama was born rather, at the center of the stage, would be the nationality of Obama's father.
Obama's father was never a U.S. Citizen and a great deal of evidence to that point was entered into the official record this morning.
Another linchpin in all of this, is the definition of "Natural Born Citizen" which one must be, by writ of the Constitution, to hold the office of President. According to the plaintiffs in this hearing, that definition can be clearly found in the written opinion of the United States Supreme Court in the case of Minor vs Happersett from 1875.
That opinion, which by the way is backed up by several other Supreme Court opinions, states that for one to be a "Natural Born Citizen" both of one's parents must be U.S. Citizens.
There is no opinion offered, at any time, by the Supreme Court in conflict with this definition and as the attorneys made clear this morning, while some lower court opinions say something else, they do not override nor do they directly conflict with, the Supreme Court decision from 1875.
If that definition is upheld, Obama is not a Natural Born Citizen and therefore has no standing to hold th office of President as per the Constitution.
This hearing today certainly didn't end there.
Also entered into evidence were documents, discs and expert testimony calling into question the legitimacy of Obama's birth certificate, his Social Security number, his father's immigration status, his real name and indeed Obama's own citizenship status.
All of this in the effort to have Obama's name kept off the Georgia ballot in 2012.
Here is where it become even more interesting.
After being subpoenaed to appear and after an endless stream of excuses as to why he shouldn't, neither Obama nor his attorney were at the hearing.
This means, all the evidence and all the expert testimony was entered into the official record without a response, a peep, or a rebuttal from Obama or his attorney.
At this point, all of it remains unchallenged. All of it.
This begs the question; Can a sitting President be commanded by subpoena, to appear in court? Many claim Executive Privilege prevents it.
They would be wrong.
While EP can be claimed and upheld in cases of National Security or where it interferes with sensitive issues of security or the military, in other actions, outside those parameters, a court can compel even a sitting President to adhere to the rule of law.
In United States v. Nixon (1974), the Supreme Court of the United States, citing many landmark cases, including Chief Justice Marshall's opinions Marbury v. Madison (1803)and United States v. Burr, said that it was incumbent on the High Court to balance between the president's need for confidentiality in executing his constitutional duties, on the one hand, and "the fundamental demands of due process of law in the fair administration of criminal justice," on the other. The Court's unanimous opinion delivered by Chief Justice Warren E. Burger was careful to give great credence to the president's need for complete candor and objectivity from his advisors. The justices also recognized the need for a great degree of confidentiality for the internal deliberations of the executive branch of government. Chief Justice Burger agreed that, if military or diplomatic secrets were at stake, the Court might reach a different conclusion. However, given that President Nixon's claims were based on a blanket statement of executive privilege without claiming that any state secrets were at stake, the constitutional duty of the courts is to guarantee due process of law, something that Nixon's actions were gravely impairing, according to the Court. The justices ruled that President Nixon had to comply with the subpoena duces tecum issued by Chief Judge John J. Sirica of the United States District Court for the District of Columbia. Nixon immediately prepared to turn over the subpoenaed materials to Chief Judge Sirica.
Presidents since Nixon have continued to claim that the special place the presidency holds under America's constitutional system demands that much of its internal deliberations remain secret and privileged. When faced with investigations, special prosecutors, subpoenas, and impeachment proceedings, President William J. Clinton, for example, claimed that much of what went on in the Oval Office was protected by executive privilege and executive immunity, and that he and his aides should not have to respond to subpoenas. As was the case with President Nixon, President Clinton eventually accepted his and his office's place under the rule of law. Since United States v. Nixon, executive branch claims of immunity from the normal processes of the American legal system have been tempered by the fact that the constitutional demands of due process of law and justice are likely to outweigh claims of executive immunity from subpoenas.
It is yet to be seen whether the court in Georgia will take action regarding Obama's failure to appear and the failure of his attorney to participate.
Another question worth asking; Why no media coverage of this hearing?
Granted, the mainstream or elite or whatever we're calling them these days media lean hard to the left and it should come as no surprise that they refuse to give an eye blink toward this hearing. But what of Fox News and even their local Georgia affiliates? Why was nary a word of any broadcast given to today's hearing?
I suspect it has a great deal to do with their prior position that the birth certificate was real…case closed. I also suspect, that should the Georgia judge find compelling reason to exclude Obama from the state's 2012 ballot, this WILL become a story.
For those in the conservative blogosphere, this IS a story and IS newsworthy?
How often is a sitting President subpoenaed? How often has a sitting President's eligibility to appear on a state ballot been questioned in court? How often has a sitting President's birth certificate been questioned as fake under oath? How often has a sitting President's eligibility to hold office been testified to in court? How often has a sitting President's nationality been testified to in court?
This is news. Regardless of what side one takes…This is news.
Never before has a sitting President's Social Security numbers been shown by evidence and sworn testimony in court as being fraudulent.
The SS number assigned to Barack Obama is from a man born in 1890. It was issued in Connecticut to Obama in 1977 but at that time, again according to sworn testimony and evidence in court, Obama was living in his mother's house in Hawaii.
One witness in court testified that Obama's SS number was run through the E-Verify system, the system used to validate a person's citizenship, and it came back as a high degree of being fraudulent.
Anyway one looks at this, it is news.
At the end of the 2 hour hearing, Judge Michael Malihi adjourned the hearing gathered up all the evidence and the court reporters transcript and returned to his chambers.
At this time, we wait, for how long, we don't know, for his decision as to whether or not Obama's name is eligible to appear on the 2012 Georgia ballot.
One can easily suspect, that should he find against Obama in this hearing, a tidal wave of similar cases will be filed in other states. Already, similar cases are pending in some states.
Orly Taitz, the Liberty Legal Foundation and others stand ready to carry forward in such cases.
We also await a decision as to what, if any action, might be taken regarding Obama's failure to appear and his attorney's decision to simply not participate under a court subpoena.
Why, if as liberals have claimed for years, all of this is folly and easily dismissed by "facts", did Obama's attorney not simply present those "facts" and put an end to it? It would seem that letting it all go unchallenged clearly adds fuel to the fire.
The mere presentation of evidence and sworn testimony today lends a great deal of credibility to the arguments as it is now a matter of official record.
A default judgment should be rendered and no doubt, it will be appealed but we suspect the judge will disallow Obama's name from appearing on the Georgia ballot. No doubt too, other states will begin to file similar complaints.
The final questions, left unanswered and unchallenged by Obama and his attorney are…Who is this guy Obama really? Who is this who by evidence presented lived in Indonesia and Hawaii at the exact same time? Who is this guy whose SS number indicates he is more than 120 years old and lived in a state in which he never lived. Who is this guy who has been known by at least 2 different names? Who is this guy to which evidence in court indicates is a citizen of Indonesia? Who is this Obama whose birth certificate, shown in evidence and sworn testimony, has been created through layering and computer manipulation and has serial numbers out of sequence with those of others born in the claimed hospital within 24 hours of his supposed birth?
Whoever he is…Whoever he really is…he now occupies the oval office.

---
TOPICS: Constitution/Conservatism; Crime/Corruption; Foreign Affairs; News/Current Events
KEYWORDS: alieninwhitehut; atlanta; ballotchallenge; barishabazz; barrydunham; barrysoetoro; birthcertificate; certifigate; eligibility; georgia; liar; naturalborncitizen; obama; obozo; soetoro; stevedunham; throwhimout
---
Navigation: use the links below to view more comments.
first previous 1-20, 21-40, 41-54 last
---
---
---
---
---
---
---
---
---
---
---
---
---
---
---
Navigation: use the links below to view more comments.
first previous 1-20, 21-40, 41-54 last
---
---