---
Tale of 2 Moonbat Protests and their hypocrisy - Olney, MD-Wk 315 & 316, Feb 04 & 11,2012
Posted on 02/17/2012 6:29:14 AM PST by trooprally
Two Saturdays, Support the Troops Rally vs a anti-troop protest, two massages, and the moonbat hypocrisy.
Seems that the moonbats, aka the Quakers, aka the "quackers", can't seem to stay on message or be true to their beliefs. Read on and see the differences between the two weeks.



WEEK 315, FEBRUARY 04,2012
The 7 patriots this week include Legionnaire Halsey (USMC - Korea), Lurkers Bill and Jim, Cindy_True_Supporter, GunsAreOK, [Mrs] T and myself.
A Big THANK YOU to [Mrs] T for faithfully taking picture each week. On cold days she has to keep the camera inside her jacket so the batteries do not get too cold. Seems when the batteries get cold, they lose their power to take pictures.
The moonbats rallied this week with 9. The weather was on the cold side with NO wind or rain.
But as always, the passing support is over whelming for our side. For the long time supporters, our "egg" semi is back, blowing his air horn and waving to us as he goes thru the intersection. We have many regulars that go by every week that have special waves and cheers.
BELOW LEFT: Lurker Bill - you can tell when it is "chilly" when L. Bill has his gloves on. BELOW RIGHT: Cindy_True_Supporter with her sign in response to the moonbats' "War is not the Answer" sign.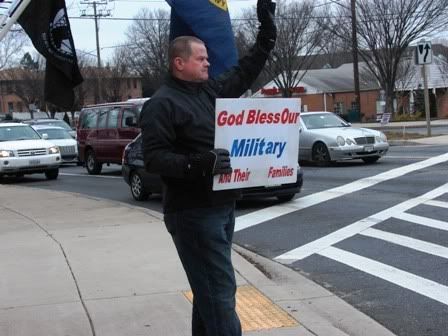 BELOW LEFT: Me with GunsAreOK and Lurker Jim on our right flank. Lurker Bill handily holds down our left flank by himself. BELOW RIGHT: Me with Halsey. It seems that our right flank was the "in" place to be on this cold morning.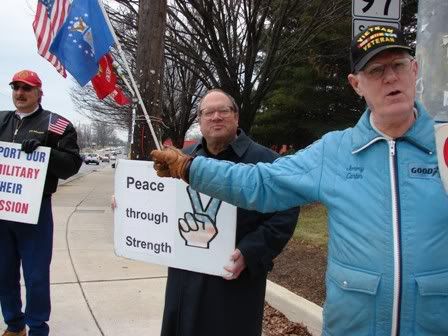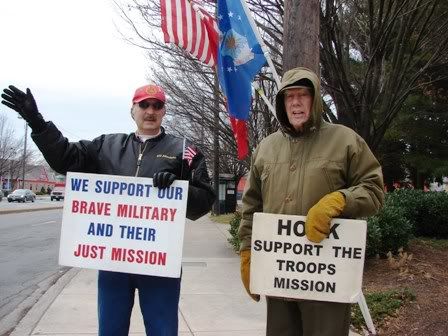 And then the 9, a BIG 9 moonbats this Saturday. The "quackers" read our AARs and it seems that after several AARs where it was pointed out that they can only gather a few protestors, they had a call for protestors.
BELOW TOP: Their 9. We did not count the guy in the red jacket since he just stood their talking. BELOW BOTTOM: The TRIPLE whammy of hypocrisy. First: Quakers consider themselves as world citizens with no allegiance to a particular country - yet they have American flags. Second & Third: They espouse that they are against ALL wars - yet they condemn America while supporting Iran.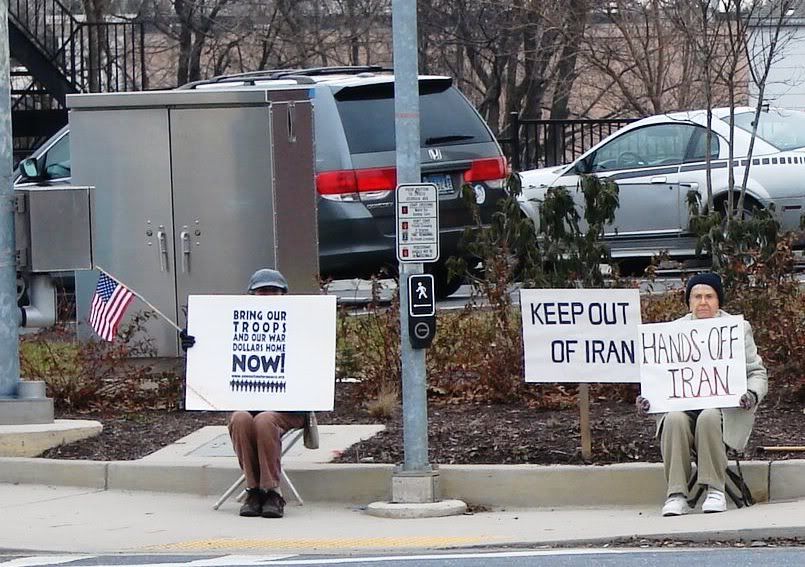 WEEK 316, FEBRUARY 11,2012
The 6 patriots this week include Legionnaire Martin (Navy - Late 50s), Lurkers Bill and Jim, GunsAreOK, [Mrs] T and myself.
BELOW LEFT: Me with GunsAreOK. It was chilly with a light rain this morning so I had my rain jacket at the ready, hanging in the back ground.. BELOW RIGHT: Legionnaire Martin. He has been with us twice before but has promise to come out more often.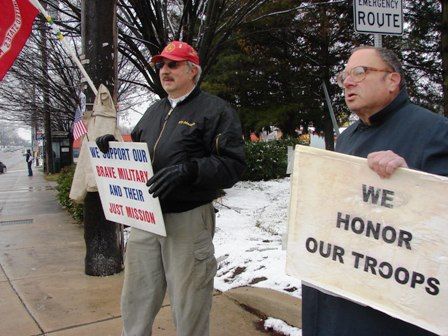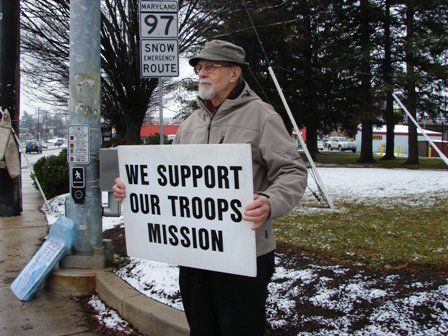 BELOW LEFT: Lurker Bill BELOW RIGHT: and Lurker Jim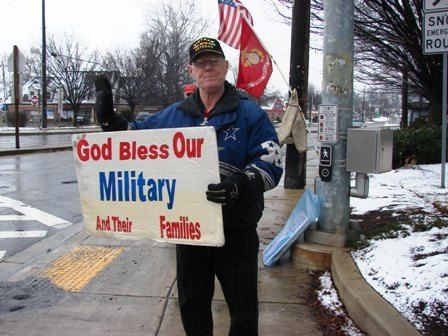 BELOW: Contrast last weeks 9 moonbats with their partial 3 this week. One moonbat showed up before the other two came by, then the one left early, leaving the two. They had a total of 3 for a short time.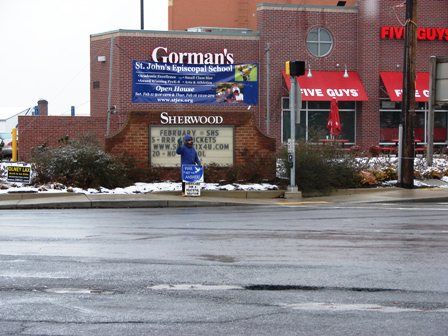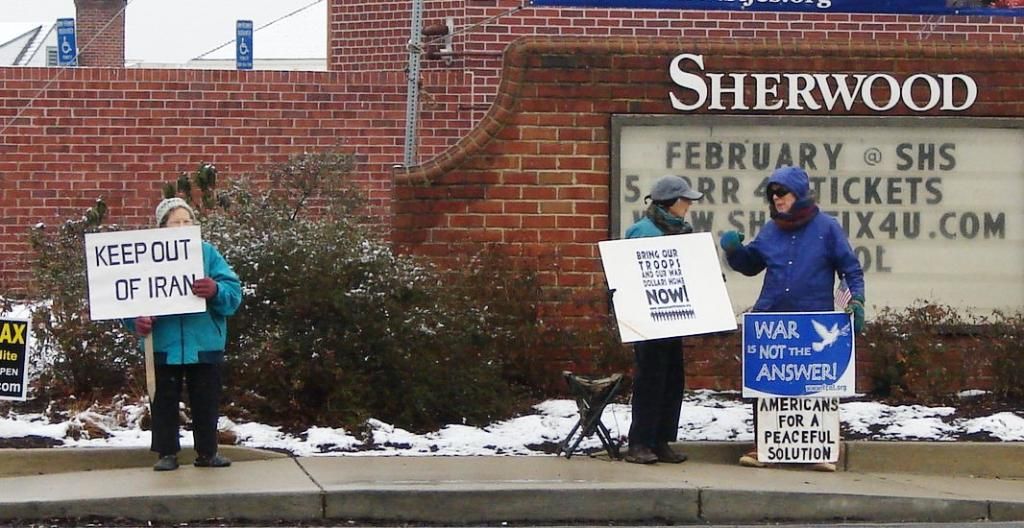 ---
TOPICS: Activism/Chapters; Free Republic; US: Maryland; US: Virginia
KEYWORDS: aar; military; mobilizingmothers; moonbats; opinfinitefreep; patriotism; peaceactionmc; rally; supportourtroops
---
---
---
---
---
---
---
---
---