---
WY HB-70 Court Security Bill is an Sneak Attack at Expanding Gun Free Zones
Ammoland ^ | 20 February, 2012 | Anthony Bouchard


Posted on 02/20/2012 7:44:51 PM PST by marktwain

Wyoming --(Ammoland.com)- Tell them to vote no on HB-70 Court Security – a bill disguised as a court security measure – when in fact it specifies a change to current law making "Any COUNTY BUILDING containing a district or circuit court" a gun free zone.

Make no mistake this is an under the radar push to create additional gun control in Wyoming.

Imagine walking in to the county center to pay for a vehicle license or a permit fee while forgetting to leave your firearm in the car, only to be reduced to "criminal status" with jail time and fines for merely exercising the "God-given" right to self defense.

And let's not forget when a firearm is left in a vehicle it becomes susceptible to falling into the hands of career criminals – possibly even turning the tables back – now you, the law-abiding citizen, is a helpless victim facing a violent attacker who may now be armed with the very gun you once held within hands reach.

HB-70 will make the local government complex (county building) an additional place where – the most basic right to self defense – will once again be in "big-brothers" clutches.

But this will only happen if you and I let it! Please help me stop this dangerous legislation. Email your state representative ASAP and ask them to kill this legislation that creates new gun free zones.

In addition to contacting your state representative, share this email with like minded friends and family this must go viral if we are to stop this dangerous legislation.

* See how your legislator voted. * Click here to find your House Representative. * Or here listed alphabetically.

To Liberty, Anthony Bouchard Executive Director Wyoming Gun Owners

P.S. Wyoming Gun Owners is working diligently to keep gun owners like you up-to-date — please consider contributing to the effort by chipping in $15 or $20.

About: Wyoming Gun Owners is a nonprofit, nonpartisan, single-purpose citizens' organization dedicated to preserving and protecting the Right to Keep and Bear Arms as guaranteed by Article 1 Section 24 of the Wyoming Constitution and the Second Amendment of the U.S. Constitution.

Wyoming Gun Owners is the only organization taking action at this level–with an aggressive program designed to mobilize public support for pro-gun legislation as well as opposition to gun control. www.wyominggunowners.org

---
TOPICS: Constitution/Conservatism; Culture/Society; Government; US: Wyoming
KEYWORDS: banglist; court; gun; wy

Typical way to make it more inconvenient to exercise your rights.

---
To: marktwain
If they want to make them victim disarmament zones, the proper way is to have a way to secure your firearms in the building. They should also disarm all the police, deputies, and building security in the building if they want to really feel safe.
2
posted on
02/21/2012 7:02:33 AM PST
by
zeugma
(Those of us who work for a living are outnumbered by those who vote for a living.)
---
Please note that all donations
at this point will go to update
Free Republic's computer system
We have the need for SPEED before the election!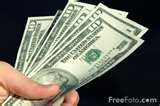 Donate Just One Monthly
And Become a FR Hero

Sponsors will contribute $10
For each new monthly sign-up
3
posted on
02/21/2012 8:16:08 AM PST
by
TheOldLady
(FReepmail me to get ON or OFF the ZOT LIGHTNING ping list)
---
FreeRepublic.com is powered by software copyright 2000-2008 John Robinson