---
To: JohnBovenmyer
It's high time that States recognize their rights when in conflict with the Federal Government. The Federal Government should NOT have the right to bribe States with do this or lose monies, nor should they continue to have to fight over 10th amendment issues.
We are a Republic - we just don't act like it!
---
To: Deagle; Tex-Con-Man; Nifster; thouworm; Iron Munro; Sprite518
Exactly right. Pulling ourselves out of this dystopian swamp isn't going to be accomplished by just sending a Palin, Santorum, Gingrich, Paul, or whomever to Washington; even if accompanied by a fresh majority in both chambers of Congress. That is our fatal mistake - we've let a relative handful of essentially career bureaucrats overreach their Constitutional prerogatives to dictate domestic policy to millions in fifty sovereign states within our national borders. A voter-driven 'top-down' methodology isn't going to work in this day and age any more effectively than a media-cheered, activist-sponsored
Occupy-Wherever-We-Feel-Like-Screwing-In-The-Bushes-And-Crapping-On-Police-Cars
tent city protest will. We have to start in our own state capitols, and reassert our territorial and cultural rights as individual voluntary participants in the American Republic. The old cliche about 'making a federal case out of it' needs to be stopped where and when it dares wander outside the clearly defined pervue of the federal government and infringes upon the rights of the individual territories.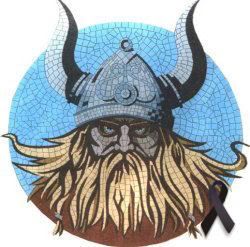 "But know this, that in the last days perilous times will come: for men will be lovers of themselves, lovers of money, boasters, proud, blasphemers, disobedient to parents, unthankful, unholy, unloving, unforgiving, slanderers, without self-control, brutal, despisers of good, traitors, headstrong, haughty, lovers of pleasure rather than lovers of God, having a form of godliness but denying its power. And from such people turn away, for his name is Obama."
10
posted on
02/21/2012 11:50:50 PM PST
by
Viking2002
(Hey, Urkel. Frack THIS!)
---
To: Deagle
The biggest step needed is to repeal the 17th amendment; it would have appalled the framers. Things weren't working perfectly before Wilson's amendments; adjustments beyond restoring status quo ante may be indicated but should be VERY carefully thought out. But certainly the framers intended to divide governmental power as much as they could, with the states intended to be independent of the feds in many ways and the senate being their instrument at the federal level. Alas proper states rights got entangled in the original sin of slavery and may not be restorable until we can wean the slaves'... and masters'... descendants from the liberal plantation.
11
posted on
02/22/2012 12:24:33 AM PST
by
JohnBovenmyer
(Obama been Liberal. Hope Change!)
---
To: Deagle
the rights of men the powers of government
it is semantics, but powers of government derive from the rights of men and are tantamount in protecting those rights.
words do mean things... and words do, mean things.
teeman
17
posted on
02/22/2012 8:10:12 AM PST
by
teeman8r
(Armageddon won't be pretty, but it's not like it's the end of the world.)
---
FreeRepublic.com is powered by software copyright 2000-2008 John Robinson