---
To: Kathy in Alaska; laurenmarlowe; BIGLOOK; alfa6; EsmeraldaA; SandRat; mylife; TMSuchman; PROCON; ...
Welcome To All Who Enter This Canteen, To Our Serving Military, To Our Veterans, To All Military Families, To Our FRiends and To Our Allies!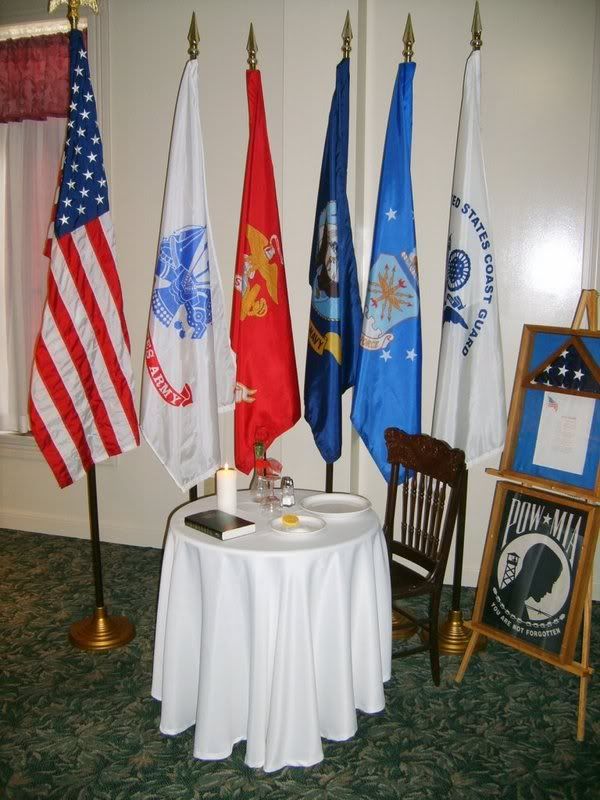 Missing Man Setting

Never Forget Those Who Sacrificed All That We Could Live In Freedom!!





Nos genuflectitur ad non princeps sed Princeps Pacem!

Listen, O isles, unto me; and hearken, ye people, from far; The LORD hath called me from the womb; from the bowels of my mother hath he made mention of my name. (Isaiah 49:1 KJV)
30
posted on
02/24/2012 6:31:54 PM PST
by
ConorMacNessa
(HM/2 USN, 3/5 Marines RVN 1969 - St. Michael the Archangel defend us in Battle!)
---
To: AZamericonnie; ConorMacNessa; Drumbo; Esmeralda; Kathy in Alaska; MS.BEHAVIN; LUV W
In October 1962, Ellie teamed with Phil Spector, a Leiber & Stoller protégé, who had started his own label. Neither Jeff nor Ellie was pulling in the steady income they desired. Jeff Barry was writing weak material with Resnick, and Ellie Greenwich was doing the same with Tony Powers. Only after they got married did they finally hit upon the idea of writing as a team. Leiber and Stoller brought Ellie's new husband into Trio.
Ellie introduced Jeff to Spector. Lala Brooks, the new lead singer of the Crystals, needed something to showcase her vocal chops, and the threesome obliged.
---
To: ConorMacNessa
...till they ALL come home!
37
posted on
02/24/2012 6:37:46 PM PST
by
LUV W
(This space reserved for a hero............my AF son........)
---
FreeRepublic.com is powered by software copyright 2000-2008 John Robinson