---
Springfield (MA) police: Suspect in ear-biting attack on CYO basketball coach surrenders
The Republican ^
Posted on 03/12/2012 3:44:40 PM PDT by matt04
A Springfield man surrendered to authorities on Monday for his alleged role in an attack on a Catholic Youth Organization basketball coach who lost part of his ear in the assault, according to Springfield police.
Timothy L. Forbes, 34, of 62 Catherine St. in the city's McKnight neighborhood, surrendered late Monday morning at the Hampden County Hall of Justice, where he was held without bail after denying multiple charges at his arraignment on Monday afternoon. A judge scheduled a so-called dangerousness hearing for Friday to determine if Forbes poses a public threat if released on bail. If such a determination is made, Forbes can be held for up to 90 days without bail.
Police said Forbes was the assistant coach of a team that lost a youth basketball game held Friday night at Holy Name School on Alderman Street in the city's Forest Park neighborhood. The Western Massachusetts CYO, in a statement released late Monday afternoon, said Forbes was not an assistant coach and was not affiliated with the CYO.
As young players ranging in age from about 10 to 12 went onto the court to shake hands, Forbes struck the winning coach in the face and body with his fist, then bit off a piece of the man's left ear, Hampden Assistant District Attorney Marie Angers said.
Children were crying and knocked to the ground during the incident, according to Angers, who urged Springfield District Court Judge William J. Boyle to hold Forbes without bail. Boyle agreed to deny bail until Friday's hearing, which will determine if the defendant is too dangerous to be released.

(Excerpt) Read more at masslive.com ...
---
TOPICS: Crime/Corruption; Culture/Society; News/Current Events; US: Massachusetts
KEYWORDS: catholic; massachusetts; springfield

Full title: Springfield police: Suspect in ear-biting attack on CYO basketball coach surrenders at courthouse

---
To: matt04
Golly Gosh! He's a member of a protected class that's been downtrodden for decades. Surely, we must show mercy to this jerk!
I can see a lawsuit right now with this minority human saying that the winning coach put his ear in his mouth and tried to poison him.
---
To: matt04
I understand the ear is not the best source of protein.
3
posted on
03/12/2012 3:50:38 PM PDT
by
Jonty30
(What Islam and secularism have in common is that they are both death cults.)
---
To: matt04
...attack on a Catholic Youth Organization basketball coach who lost part of his ear...
He was Tysoned!

4
posted on
03/12/2012 3:52:03 PM PDT
by
Road Warrior '04
(I miss President Bush! 2012 - The End Of An Error! (Oathkeeper))
---
To: matt04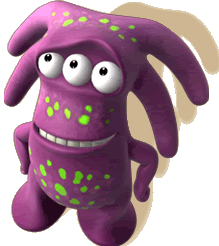 JAF0V...
5
posted on
03/12/2012 5:19:00 PM PDT
by
Chode
(American Hedonist - *DTOM* -ww- NO Pity for the LAZY)
---
FreeRepublic.com is powered by software copyright 2000-2008 John Robinson