---
To: SeekAndFind
---
To: Lysandru
And Food Stamp recipients.
3
posted on
04/01/2012 12:39:08 PM PDT
by
FlingWingFlyer
(It's time to WEAN the government off of our money.)
---
To: Lysandru
I'm guessing 37% are morons, 1% are dead...after all, this is Democrats we're talkin' about and you always have dead people voting.
---
To: Lysandru
Yeah, a 90 day wait to get a boil on your butt lanced, and while you're waiting, here's a check for some government cheese.
Vote Democrat.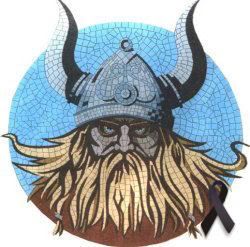 "As democracy is perfected, the office represents, more and more closely, the inner soul of the people. We move toward a lofty ideal. On some great and glorious day the plain folks of the land will reach their hearts desire at last, and the White House will be adorned by a downright moron."
--H.L. Mencken, The Baltimore Evening Sun, July 26, 1920
---
To: Lysandru
11
posted on
04/01/2012 2:28:29 PM PDT
by
HANG THE EXPENSE
(Life's tough.It's tougher when you're stupid.)
---
To: Lysandru
On Larry Kudlow last night - "At least Clinton was smart enough to turn right and make some deals with Gingrich after the '94 'Contract with America" elections. I see no sign that Obama will do anything like that, in fact, he is staying hard left."
In addition, some of the Leftist Economists like Christina "The Haystack" Romer of U.C. Berkeley and Pete Diamond of M.I.T.(a Noble Prize winner) are giving the administration cover by writing "serious " research papers asking for a huge increase in taxes - increasing the top rates up to 70%!!! and actually writing that such an increase will have no adverse effect on the economy!!!
Larry and his panel concluded that these Academics were mentally disturbed and have no connection with the real world.

---
FreeRepublic.com is powered by software copyright 2000-2008 John Robinson