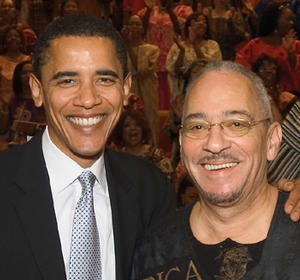 "Black theology will accept only the love of God which participates in the destruction of the white enemy. What we need is the divine love as expressed in Black Power, which is the power of black people to destroy their oppressors here and now by any means at their disposal".--James (Jim) Cone,
African American Religious Thought: An Anthology (Paperback)
by Cornel West (Editor), Eddie S. Glaude Jr. (Editor)
__________________________________
SEAN HANNITY: But Reverend Jeremiah Wright is not backing down and has not for years and in his strong stance on the teaching of black liberation theology is nothing new. He had the same things to say last spring when he appeared on "Hannity & Colmes:"
WRIGHT: If you're not going to talk about theology in context, if you're not going to talk about liberation theology that came out of the '60s, systematized black liberation theology that started with Jim Cone in 1968 and the writings of Cone and the writings of Dwight Hopkins and the writings of womynist theologians and Asian theologians and Hispanic theologians, then you can't talk about the black value system.
HANNITY: But I'm a — reverend
WRIGHT: Do you know liberation theology, sir?
http://www.foxnews.com/story/0,2933,354158,00.html
__________________________________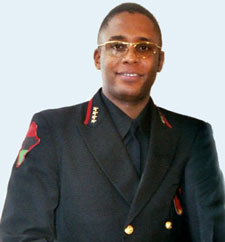 ____________________________________________
Malik Zulu Shabazz, chairman of the New Black Panther Party for Self-Defense (NBPP):
"We believe in a Black first philosophy and a Black Liberation Theology."
http://www.finalcall.com/artman/publish/article_1858.shtml
____________________________________________
"Although it [The New Black Panther Party] says it sees capitalism as the fundamental problem with the world and "revolution" as the solution, the new party does not draw its influences from Marxism or Maoism as the original party did. Instead, in a carefully-worded, roundabout form of ethnic nationalism,[8] they say that Marx based his ideology and teachings on indigenous African cultures, and that the NBPP therefore need not look to Marxism or Maoism as a basis for their program, but can look to ideologies that stem directly from those African origins."
http://en.wikipedia.org/wiki/New_Black_Panther_Party#Philosophy.2C_ideology.2C_and_criticism
____________________________________________
"The Justice Department originally brought the case against four armed men who witnesses say derided voters with catcalls of "white devil" and "cracker" and told voters they should prepare to be "ruled by the black man." ..."
"One poll watcher called police after he reportedly saw one of the men brandishing a nightstick to threaten voters.
"As I walked up, they closed ranks, next to each other," the witness told Fox News at the time. "So I walked directly in between them, went inside and found the poll watchers. They said they'd been here for about an hour. And they told us not to come outside because a black man is going to win this election no matter what."
He said the man with a nightstick told him, "'We're tired of white supremacy,' and he starts tapping the nightstick in his hand. At which point I said, 'OK, we're not going to get in a fistfight right here,' and I called the police."..."
http://www.congress.org/congressorg/bio/userletter/?id=48778&letter_id=5485433306
http://www.rushlimbaugh.com/home/daily/site_110408/content/01125111.guest.html
____________________________________________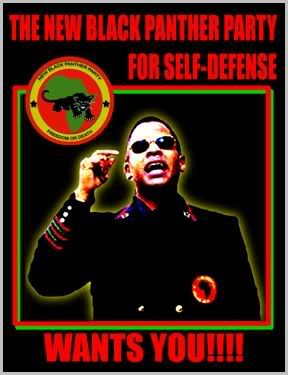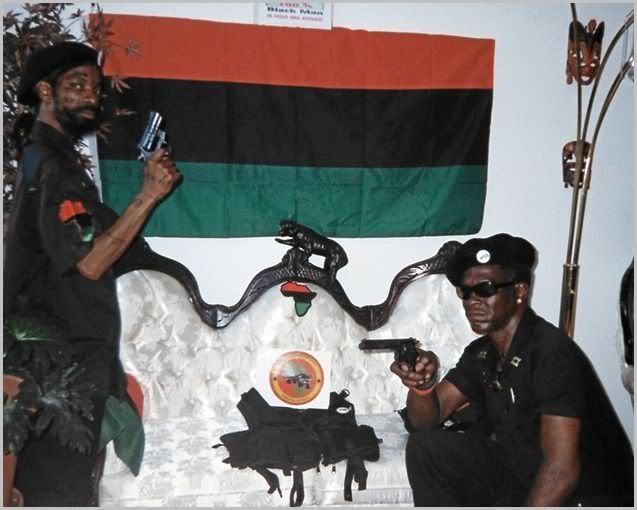 "Security" patrols stationed at polling places in Philly:
http://www.youtube.com/watch?v=neGbKHyGuHU
__________________________________
Also see:
Black Panthers intimidate voters in Philadelphia with night stick:
http://www.youtube.com/watch?v=HzBVxP5wzCY