---
To: ETL
OMG. That picture speaks a thousand words. Savage is on the radio now. Saying the radical revolution has already occurred and the people are too stupid to know it.
50
posted on
04/04/2012 4:16:13 PM PDT
by
jersey117
(The Stepford Media should be sued for malpractice)
---
To: jersey117
Like Obama's "reverend" Wright, Bill Ayers and the Weather Underground, the murderous Black Liberation Army, the New Black Panthers are proponents of communist "Black Liberation".
"Although it [The New Black Panther Party] says it sees capitalism as the fundamental problem with the world and "revolution" as the solution, the new party does not draw its influences from Marxism or Maoism as the original party did. Instead, in a carefully-worded, roundabout form of ethnic nationalism,[8] they say that Marx based his ideology and teachings on indigenous African cultures, and that the NBPP therefore need not look to Marxism or Maoism as a basis for their program, but can look to ideologies that stem directly from those African origins."
http://en.wikipedia.org/wiki/New_Black_Panther_Party#Philosophy.2C_ideology.2C_and_criticism
____________________________________________

55
posted on
04/04/2012 4:25:29 PM PDT
by
ETL
(ALL (most?) of the Obama-commie connections at my FR Home page: http://www.freerepublic.com/~etl/)
---
To: jersey117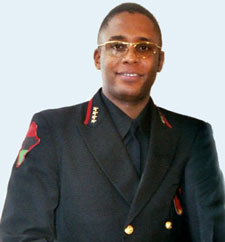 ____________________________________________
Malik Zulu Shabazz, chairman of the New Black Panther Party for Self-Defense (NBPP):
"We believe in a Black first philosophy and a Black Liberation Theology."
57
posted on
04/04/2012 4:27:38 PM PDT
by
ETL
(ALL (most?) of the Obama-commie connections at my FR Home page: http://www.freerepublic.com/~etl/)
---
FreeRepublic.com is powered by software copyright 2000-2008 John Robinson