---
To: Jim Robinson; DJ MacWoW
Thanks very much dearest Jim and DJMacWow!
No Romney, EVER.
To the Keyword Jerk: he's NOT pro-life!
6
posted on
04/11/2012 3:18:30 PM PDT
by
onyx
(SUPPORT FREE REPUBLIC, DONATE MONTHLY. If you want on Sarah Palin's Ping List, let me know.)
---
To: onyx; DJ MacWoW
Thanks very much dearest Jim and DJMacWow!
How do you figure DJ had anything to do with this thread when she ain't posted on it yet?

---
To: onyx; Jim Robinson; DJ MacWoW; All
All contributions are for the Current Quarter Expenses.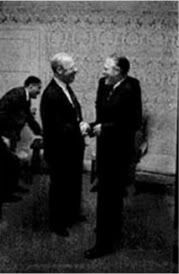 Quote Link "In the wake of the devastating Detroit riots of the summer of 1967, Michigan Gov. George Romney, a liberal Republican, met the radical organizer Saul Alinsky to discuss the grievances of the urban black poor," he explained.

Photos of the meeting can be found in the archives of the Library of Congress.

Kaczynski noted that a book on George Romney quotes the former Michigan governor telling his allies, "I think you ought to listen to Alinsky."

Political analyst and think-tank researcher Steve Baldwin believes that Mitt Romney was definitely impacted by his father's association with Alinsky.

17
posted on
04/11/2012 3:27:02 PM PDT
by
RedMDer
(https://support.woundedwarriorproject.org/default.aspx?tsid=93)
---
To: onyx; SoConPubbie; Norm Lenhart; Jim Robinson
SoConPubbie is responsible for that list. I "lifted" it from Norm who got it from SoConPubbie. :-)
Thank you to SoConPubbie!

19
posted on
04/11/2012 3:29:03 PM PDT
by
DJ MacWoW
(America! The wolves are here! What will you do?)
---
FreeRepublic.com is powered by software copyright 2000-2008 John Robinson