---
To: BlackVeil
Unlike the Mohamed Merah Toulouse killings, there is no suggestion of any political or religious motives in the shootings.'
Any more than there is no astro-mechanical concept behind the sun rising in the east tomorrow morning. Part of me weeps for the poor, deluded fools until I realize how much of Western civilization is in the same ragtag march toward the destruction of their own history and cultures. At best, it may be a revenge killing, but for the personal motive why is a question waiting to be answered.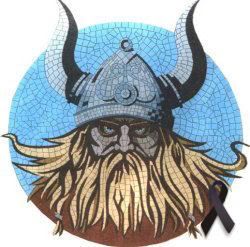 "As democracy is perfected, the office represents, more and more closely, the inner soul of the people. We move toward a lofty ideal. On some great and glorious day the plain folks of the land will reach their hearts desire at last, and the White House will be adorned by a downright moron."
--H.L. Mencken, The Baltimore Evening Sun, July 26, 1920
3
posted on
04/16/2012 11:00:14 PM PDT
by
Viking2002
( "Give me a diablo sandwich, a Dr. Pepper, and make it quick, I'm in a gaddamn hurry.")
---
To: Viking2002
Indeed, as we are not informed of the motives, how can anyone rule out racial/religious factors?
Latest bits of information are that the suspect is from Antilles, is 33 years old, and may have a history of mental health problems.
---
FreeRepublic.com is powered by software copyright 2000-2008 John Robinson