---
To: mardi59; Chode
After hearing the filth he spewed I am convinced now more than ever that they are not "gay" ie happy, that their lives are pure misery.
16
posted on
05/02/2012 7:48:57 PM PDT
by
Morgana
(I only come here to see what happens next. It normally does.)
---
To: Morgana
I believe they are very unhappy people who believe the Lord is at fault for the way they live. They take the easy way and blame religious people and religion in general for their way of life.
This guy has gone one step beyond just mere unhappiness, he has displayed complete hatred.
---
To: Morgana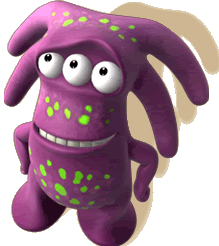 And very obviously, he has gone insane...
21
posted on
05/02/2012 8:24:58 PM PDT
by
Chode
(American Hedonist - *DTOM* -ww- NO Pity for the LAZY)
---
To: Morgana
I have been calling it willful demonic possession.
22
posted on
05/02/2012 8:29:51 PM PDT
by
Fred Hayek
(The Democratic Party is the operational wing of CPUSA.)
---
FreeRepublic.com is powered by software copyright 2000-2008 John Robinson