---
To: carriage_hill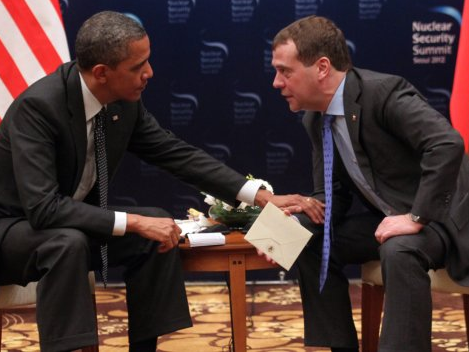 "tell him to wait a couple of weeks....make a threat....I won't say or do anything like I usually do.....then make a bigger threat, let's say, end of June.....you guys start military maneuvers, the people in Europe start to protest....and then I suspend elections for one year, I'll lose eventually, but by then our military will be half of what it is now, our economy will be destroyed, and the vote whores in our government will deal anything you want to keep the people from storming DC in an effort to appease Putin.......you will destroy the photo's right?"

16
posted on
05/03/2012 4:53:46 PM PDT
by
Doogle
(((USAF.68-73..8th TFW Ubon Thailand..never store a threat you should have eliminated)))
---
To: Doogle
I wouldn't put anything past that POS; anything is possible I coming to believe, after so much damage in 3½yrs.

---
To: Doogle
Look at that vein bulging in Medvedev's neck. I think Medvedev's getting a thrill up his leg too, like Prissy-Chrissy got. LOL. Yuk.
---
FreeRepublic.com is powered by software copyright 2000-2008 John Robinson