---
To: kearnyirish2
You're absolutely right, and this has brought about demographic changes that occur while our middle class disappears which are irreversible. While many people think the free market will solve the wage question, workers earning basic sustenance don't breed; many people are unhappy with the resulting importation of millions of replacement workers without considering why they are being brought in. People can argue until they're blue in the face about what is a fair wage, but within a few generations (not nearly as far out as predicted) the descendants of the original European settlers will be extinct. No violence or race wars; they'll just "free market" themselves out of families.
Nonsense. If I pay employees $4 an hour I will have a $4 an hour product made by people worth only $4 an hour. If my competitor sells a similar product, and they pay their employees $6 an hour, they can be more selective. The employees will be forced to work harder and make a better quality product in order to keep their job. In effect, you get what you pay for. The consumer has the option in quality.
Further, eliminating the minimum wage removes false pricing platforms and causes products to be cheaper. While employees would be getting paid less, their money would actually go farther. It would also enable American businesses to better compete with slave labor countries, such as China, that still have to overcome shipping costs.
When Henry Ford first started he wanted to pay his workers enough so they could afford to buy a Model T. When you reward an employee based on his effort, they strive to do better to make more money (or they get fired and a more efficient/competent employee is hired); the effect is win-win. The employer gets a better product and more efficient employees; the employees receive better pay and incentives.
If an employer choses to pay his employees basic sustenance and "race to the bottom", he will quickly find himself out of business as no one wants his inferior product and no one is willing to work for him. The smart employees will look for better opportunities vice maintaining the status quo. There is no better motivation than necesity.
If you pay everyone the same no matter what, there is no reason to strive or work harder....minimum quota. If you make it near impossible to fire an employee because the union, you will get lackluster performance where the employee does the bare minimum; after all, it isn't worth the effort to fire him. Socialism has failed in every form each and every time it was tried. If you try to make everything "equal" and "fair," everyone will just wind up equally poor as business after business fails due to the ever rising cost of "benefits."
Case in point.......Detroit, Pittsburgh, and Buffalo. How is the "middle class" doing those cities? Aren't, or I should say "weren't" since the parasites killed most of the viable hosts, they solid union towns?

64
posted on
05/07/2012 5:22:16 PM PDT
by
Repeat Offender
(While the wicked stand confounded, call me with Thy Saints surrounded)
---
To: Repeat Offender
I'm not advocating a minimum wage or unionization or anything like that; all of the toys you mention are irrelevant as Americans now struggle to keep a roof over their heads, buy groceries, and buy the gasoline so they can get to their jobs that let them do that. I'm not in a union, and turned down the opportunity to join one when I was in high school & college.
Argue it all you want; I have children, and think the price is worth paying. I'm tired of people saying they can't afford them, and in the next breath whining about all of the foreigner being shipped in (as a direct consequence of their choices).
Whatever you want to say about wages, I know I have a mechanic that wants to fix things on my car (that aren't pressing, but will have to be dealt with), a dentist that wants to fix things with my teeth (that aren't pressing, but will have to be dealt with), a neighbor that wants to fix things on my house (that aren't pressing, but will have to be dealt with), and all of them will do without (as will I) because our wage situation in this country is working out so well.
Barack Obama is a minion of Satan as far as I'm concerned, but people shouldn't underestimate the desperation that led many well-intentioned Americans to vote for him. Taking the same approach will give us four more years of him and his Bolshevism.
---
To: Repeat Offender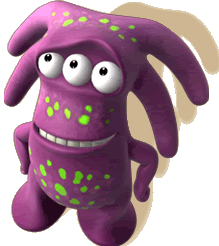 yup, a healthy a company need to cut/replace the bottom/under performing 5% if it's workforce every year to stay healthy...
unions prevent this and are like a disease to the company

71
posted on
05/07/2012 5:54:40 PM PDT
by
Chode
(American Hedonist - *DTOM* -ww- NO Pity for the LAZY)
---
FreeRepublic.com is powered by software copyright 2000-2008 John Robinson