~ The FReeper Canteen Presents ~
~ Remembering Our Troops!! ~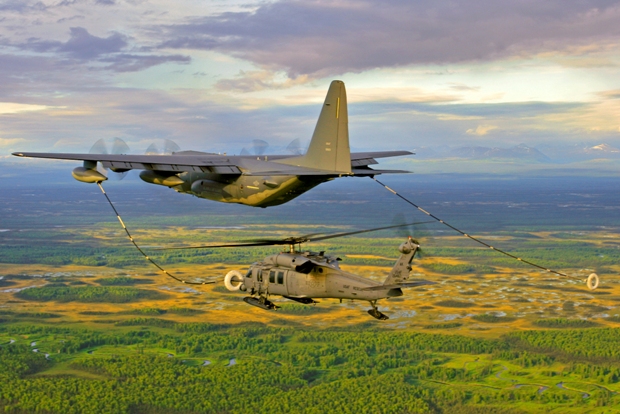 ALASKA REFUELING
An Alaska Air National Guard HC-130 aircraft and HH-60 Pave Hawk helicopter practice helicopter aerial refueling over Joint Base Elmendorf-Richardson, Alaska, March 14, 2012. U.S. Air Force photo by Master Sgt. Sean Mitchell







Canteen Mission Statement
Showing support and boosting the morale of
our military and our allies' military
and family members of the above.
Honoring those who have served before.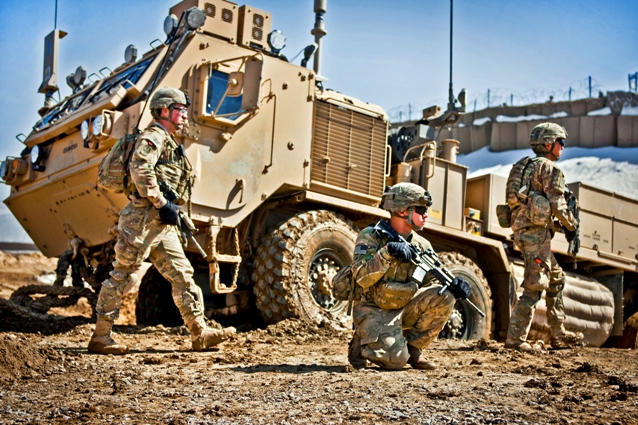 STUCK TRUCK
U.S. Army Spc. Tylor Calhoun, kneeling, provides security while fellow soldiers work to recover their heavy expanded mobility tactical truck wrecker from thick mud during a clearing operation near Combat Outpost Deh Yak in Afghanistan's Ghazni province, March 6, 2012. Calhoun is assigned to Company C, 1st Battalion, 2nd Infantry Regiment. U.S. and Afghan troops plan to disrupt insurgent movements into and through the area ahead of the spring fighting season. U.S. Army photo by Staff Sgt. Charles Crail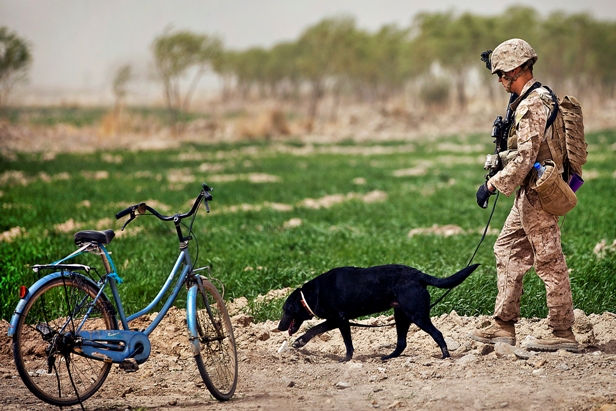 PATROL PARTNERS
U.S. Marine Cpl. Kyle Click and his military working dog, Windy, an improvised explosive device detection dog, search the perimeter of the Safar School compound in the Garmsir district of Afghanistan's Helmand province, March 18, 2012. Click and Windy are assigned to Kilo Company, 3rd Battalion, 3rd Marine Regiment. U.S. Marine Corps photo by Cpl. Reece Lodder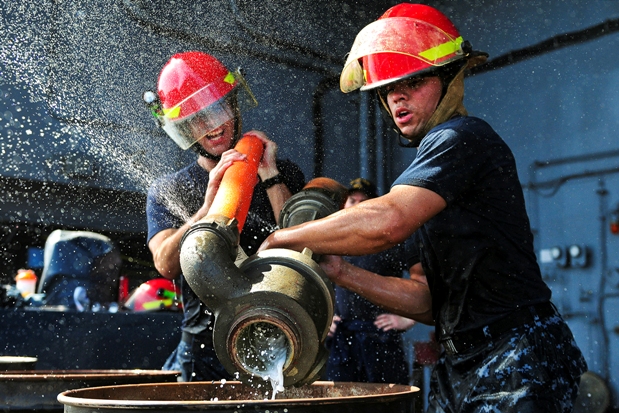 DEWATERING DUO
U.S. Navy Petty Officer 2nd Class Adam Mostafa and Petty Officer 3rd Class Clarence Thompkins conduct dewatering during the "Damage Control Olympics", an event aboard the aircraft carrier USS Carl Vinson in the Arabian Sea, March 16, 2012. The Carl Vinson and Carrier Air Wing 17 are deployed to the U.S. 5th Fleet area of responsibility. U.S. Navy photo by Petty Officer 2nd Class Byron C. Linder .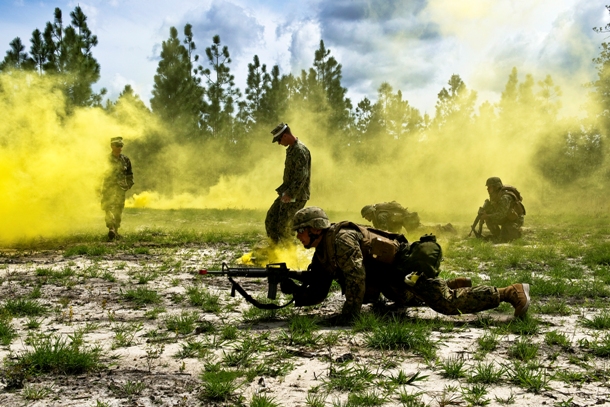 SHELBY SMOKE
U.S. Navy Seabees react to small arms fire during a training exercise on Camp Shelby, Miss., March 19, 2012. The exercise provides a robust training environment where Seabee forces plan and execute essential mission tasks before deployment. The Seabees are assigned to Naval Mobile Construction Battalion 74. U.S. Navy photo by Petty Officer 2nd Class Ernesto Hernandez Fonte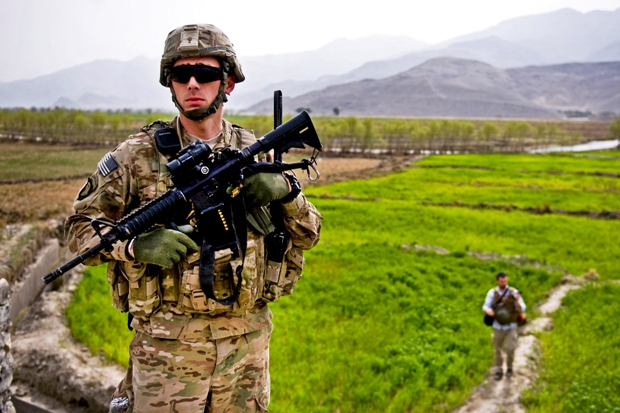 JALALABAD LANDSCAPE
U.S. Air Force Staff Sgt. Christopher Hobbs maintains security for an inspection team in Jalalabad, Nangarhar province, Afghanistan, March 18, 2012. Hobbs is assigned to the Nagarhar Agribusiness Development Team, which supports initiatives to ensure the sustainability of Afghan agricultural productivity. U.S. Air Force photo by Staff Sgt. Greg Biondo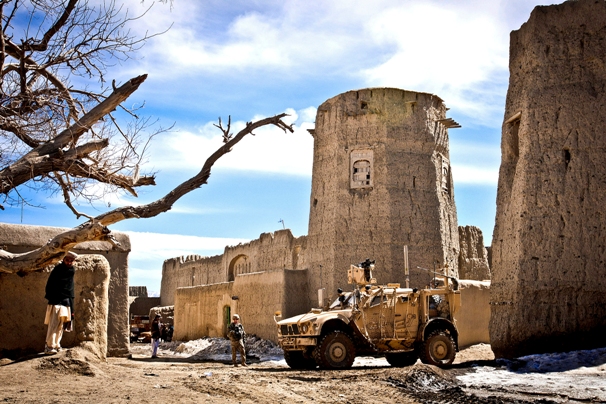 TOWN SQUARE
U.S. Army soldiers cordon off the town square of a small village near Combat Outpost Yosef Khel in Afghanistan's Paktika province, March 10, 2012. The soldiers helped Afghan forces conduct traffic check points near the village. U.S. Army photo by Sgt. Ken Scar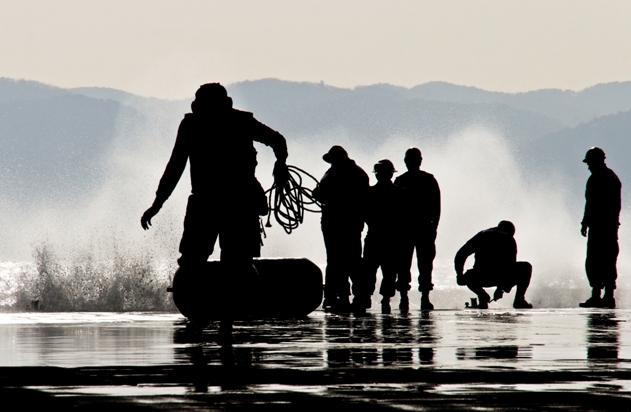 WELL DECK DUTY
U.S. Navy sailors prepare the well deck of the amphibious assault ship USS Bonhomme RIchard to receive visitors via the stern gate in the Pacific Ocean, March 21, 2012. The ship is engaged in operations to relieve USS Essex in Sasebo, Japan. U.S. Navy photo by Senior Chief Joe Kane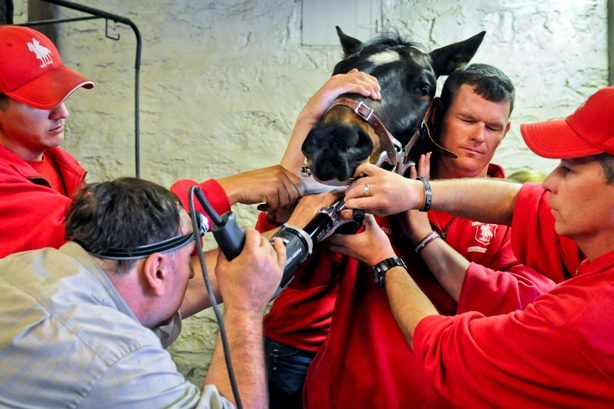 'FLOATING TEETH'
From left to right, Army Sgt. Brian Roebuck, Ron Roller, 1st Sgt. John Wear and Sgt. Tommy Evans "float" Bill's teeth at the Commanding General's Mounted Color Guard stables on Fort Hood, Texas, March 15, 2012. Roller is the unit's civilian trainer. A domesticated horse's diet does not allow for even wear of its teeth, creating sharp ridges on the sides. The process to smooth the ridges is called floating, and requires a special tool attached to a drill. U.S. Army photo by Amanda Kim Stairrett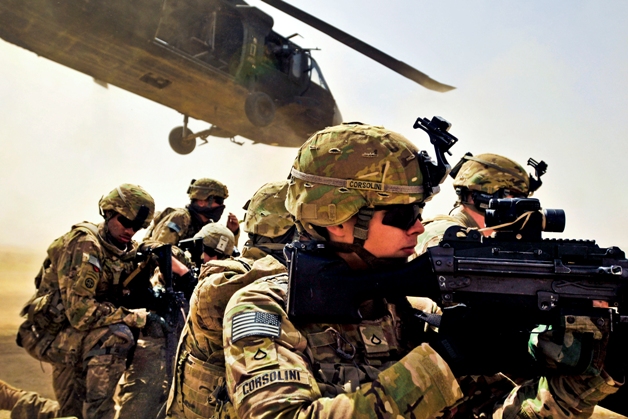 GUNNER'S SCOPE
U.S. Army Pfc. Samuel Corsolini uses his weapon's scope to provide security as a UH-60 Black Hawk helicopter takes off after unloading U.S. and Afghan troops during a vehicle interdiction to disrupt Taliban activities as part of Operation Pranoo Verbena in Kandahar province, Afghanistan, March 16, 2012. Corsolini is a gunner assigned to the Company F, 2nd Battalion, 25th Aviation Regiment, 25th Combat Aviation Brigade. U.S. Army photo by Sgt. Daniel Schroeder

Please remember that The Canteen is here to support
and entertain our troops and veterans and their families,
and is family friendly.