---
To: Kathy in Alaska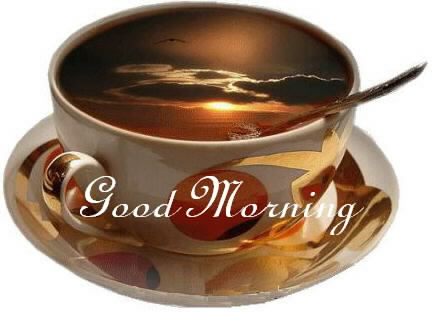 Freep mail me to be on or off the Daily Bread ping list
Prepared For The Real Thing
May 20, 2012
Through the years, quite a few people have predicted the return of Jesus at a specific time. Just last year an American radio preacher stirred up the interest of the mainstream media with his prediction that Jesus would return on May 21, 2011.
Anyone who knows Scripture well knew that this advance warning wasn't accurate, because Jesus Himself said His return would be "at an hour you do not expect" (Luke 12:40). But I do have to admit that this prediction captured my attention. Often I get so caught up in the busyness of life that I live as though Jesus' return is some distant reality. I forget that Jesus could come back at any time. The prediction, wrong as it was, reminded me about the importance of being prepared for my Savior's return, and it renewed my excitement that it could be any day—even today.
Sometimes when we think of being ready for Jesus' return, we think about what we shouldn't be doing. But being prepared is really about purifying ourselves and becoming more and more like Him so we are pleasing to Him when He comes back for us (1 John 3:2-3). Jesus taught that being ready for His return requires living according to our Master's will now (Luke 12:47). Will we be prepared when it's time for the real thing?
Keep me praying, keep me trusting
Every step along life's way!
Keep me waiting, keep me watching,
For He may return today! —Thiesen
Look for Christ's return and you'll live for Christ's glory.
Read: Luke 12:35-40
15
posted on
05/19/2012 6:16:33 PM PDT
by
The Mayor
("If you can't make them see the light, let them feel the heat" — Ronald Reagan)
---
To: The Mayor
Good evening, Mayor, and thanks for today's sustenance for body and soul.
A Blessed Lord's Day to The Mayor family.
Hope you've had a nice Saturday. ((HUGS))
26
posted on
05/19/2012 7:26:13 PM PDT
by
Kathy in Alaska
((~RIP Brian...the Coast Guard lost a good one.~))
---
To: All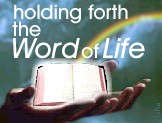 "Another parable put he forth unto them, saying, The kingdom of heaven is like to a grain of mustard seed, which a man took, and sowed in his field: Which indeed is the least of all seeds: but when it is grown, it is the greatest among herbs, and becometh a tree, so that the birds of the air come and lodge in the branches thereof." -from THE BIBLE: Matthew 13:31-32
Let's Read The Bible: Matthew Chapter 13 (Read More...)
PERSECUTION.org - INTERNATIONAL CHRISTIAN CONCERN" (Read More...)
---
FreeRepublic.com is powered by software copyright 2000-2008 John Robinson