---
To: artichokegrower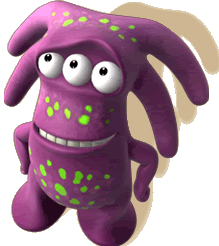 please, if you can't make it in SIX years, you never will... feh
10
posted on
05/20/2012 8:03:11 PM PDT
by
Chode
(American Hedonist - *DTOM* -ww- NO Pity for the LAZY)
---
To: Chode
please, if you can't make it in SIX years, you never will... feh
It took me twenty years. Spent the first year and a half partying and flunking out. Got married, raised a couple of kids, and then went back. Probation because of the lousy grades those first three semesters and carried extra loads to get back on track. Total time spent at the two universities was about four years and six months. And paid my own way. And got a double major, math and economics. Just tooting my own horn here.

29
posted on
05/20/2012 8:32:35 PM PDT
by
ProudFossil
(" I never did give anyone hell. I just told the truth and they thought it was hell." Harry Truman)
---
To: Chode
please, if you can't make it in six years, you never will.
I went to University, flunked out, went to work, returned and graduated with a BS in Geology in 3-1/2 total years in school. In 1983 the oilfield went to hell and I returned to school and obtained a BS in Pharmacy in only 2-1/2 years of university. I managed to do this because of CLEP tests. I checked the books out of the Library and studied them and then would take the CLEP tests for credit. This eliminated 1 year of university studies. I also took extra chemistry courses as electives when studying geology. This also eliminated a year of pharmacy school.
My total government subsidies i.e. Pell grants, scholarships etc. came to the grand total of zero. I did owe the bank 8600 dollars and paid them. I worked when I was in university even though I was carrying full loads 18 plus hours of pharmacy courses. The last semester before clinical rotations I took 21 hours of pharmacy courses and still worked.
Relative to those poor darlings that are bemoaning their terrible fate of not getting their Pell Grants I would suggest they take a look at the Websters Unabridged Dictionary. In it they will find that the word sympathy is located somewhere between the words sh-- and syphllis.
If you can not hack it in school, get a job that your skill levels deem you are adequate to perform.

30
posted on
05/20/2012 8:38:10 PM PDT
by
cpdiii
(Deckhand, Roughneck, Mud Man, Geologist, Pilot, Pharmacist. THE CONSTITUTION IS WORTH DYING FOR!)
---
To: Chode
It was 26 years from the time I took my first college class until the time I was awarded my bachelor's degree. I did spend 24 of those years in the military, and I got married and we have 6 kids, so college wasn't the only thing I was doing.
There were times during the process that I might have agreed with you.
33
posted on
05/20/2012 8:57:46 PM PDT
by
Gil4
(Sometimes it's not low self-esteem - it's just accurate self-assessment.)
---
To: Chode
I guess you've never heard of people studying part-time?
---
FreeRepublic.com is powered by software copyright 2000-2008 John Robinson