---
To: All
The new logo for NBC: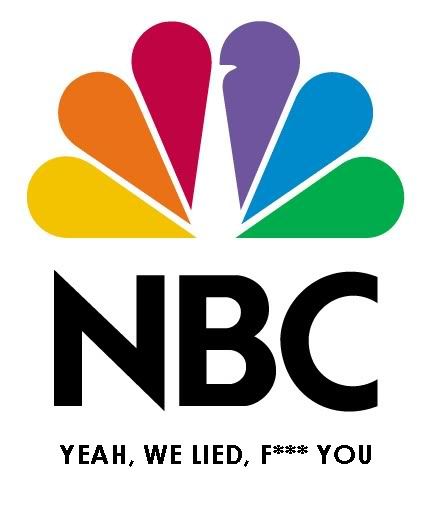 32
posted on
05/23/2012 8:18:29 AM PDT
by
Lazamataz
(The so-called 'mainstream' media has gone from "biased" straight to "utterly surreal".)
---
To: Lazamataz
Great analogy of the press to a watch dog sleeping on the job. We are getting robbed blind - of our treasure and freedom - because they are not educated to do their jobs as an important part of the Republic.
---
To: Lazamataz
Sadly, that is the gist of it all. They don't care that they've been found out as propaganda scum for the little barry bastard commie. I think they would do it for free if asked. They are the fourth estate turned fifth column by their own desire to end the Republic as founded.
---
FreeRepublic.com is powered by software copyright 2000-2008 John Robinson