---
---
To: ancientart
"But the effect of her being on those around her was incalculably diffusive: for the growing good of the world is partly dependent on unhistoric acts; and that things are not so ill with you and me as they might have been, is half owing to the number who lived faithfully a hidden life, and rest in unvisited tombs." ― George Eliot, Middlemarch: A Study of Provincial Life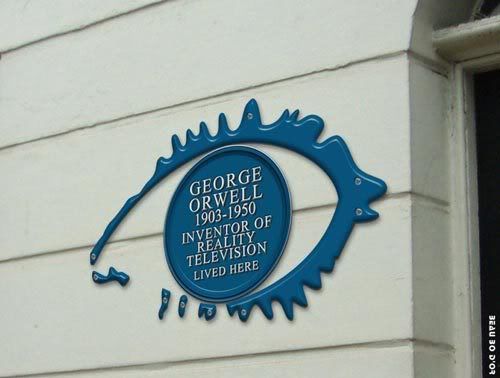 2
posted on
05/24/2012 8:34:35 PM PDT
by
tumblindice
(Our new, happy lives.)
---
To: ancientart
For all of this, Orwell offers a simple cure. Throw out the clichŽs and quit speaking in jargon. "When you make a stupid remark its stupidity will be obvious, even to yourself."
If only that were true. Far more prevalent today is the dullard who seems to believe these popular clichés carry all the authority of Moses coming off the mountain.
Even when you diagram the error for them, such people stand transfixed, waiting for you to leave, so they can reconnect with Zeitgeist.

3
posted on
05/24/2012 8:51:20 PM PDT
by
papertyger
("And how we burned in the camps later, thinking: What would things have been like if..."))
---
FreeRepublic.com is powered by software copyright 2000-2008 John Robinson