~ The FReeper Canteen Presents ~
~ Remembering Our Troops!! ~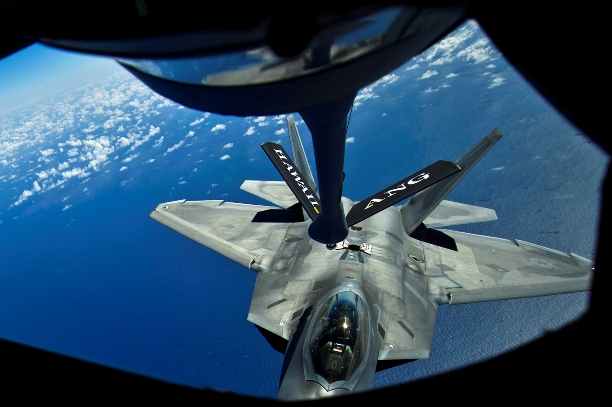 RAPTOR REFUELING
A Hawaii Air National Guard F-22 Raptor moves into position to take on fuel from a Stratotanker during a recent mission over the Pacific near the Hawaiian Islands, March 27, 2012. Air Force Academy cadets on spring break were aboard the Stratotanker to observe the refueling procedure. DOD photo by U.S. Air Force Tech. Sgt. Michael R. Holzworth







Canteen Mission Statement
Showing support and boosting the morale of
our military and our allies' military
and family members of the above.
Honoring those who have served before.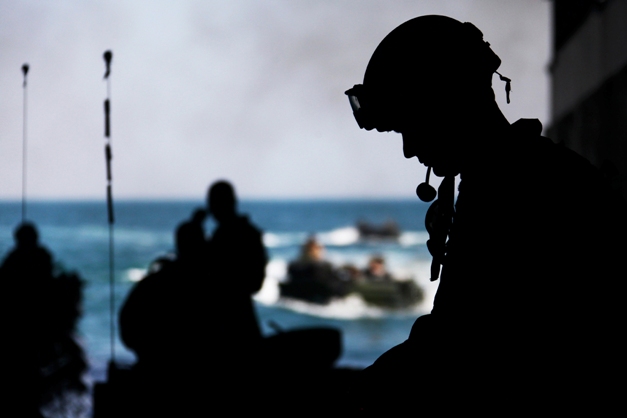 MARINE NAVIGATIONS
U.S. Marines navigate the water before loading their Assault Amphibious Vehicle onto the USS New York, March 29, 2012, before embarking upon a scheduled eight-month deployment from its homeport at Naval Station Norfolk, Va. The 24th MEU, partnered with the Navy's Iwo Jima Amphibious Ready Group, is deploying to the European and Central Command theaters of operation. U.S. Marine Corps photo by Cpl. Michael Petersheim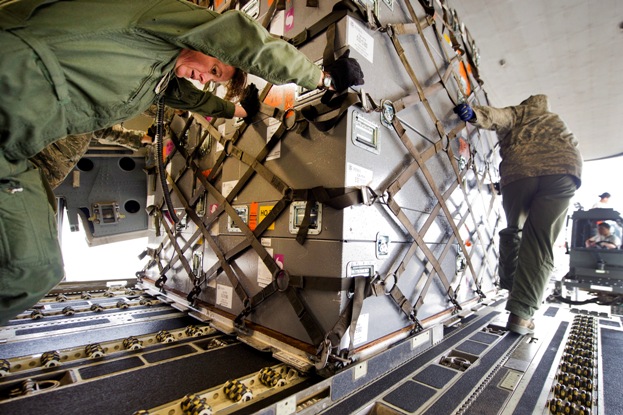 GLOBEMASTER LOADING
Air Force Master Sgt. Michelle Hite, left, with the 326th Airlift Squadron, helps offload cargo from a C-17 Globemaster III aircraft on Los Alamitos Army Airfield, Calif., March 17, 2012. Hite is assigned to the 326th Airlift Squadron. U.S. Air Force photo by Master Sgt. John Herric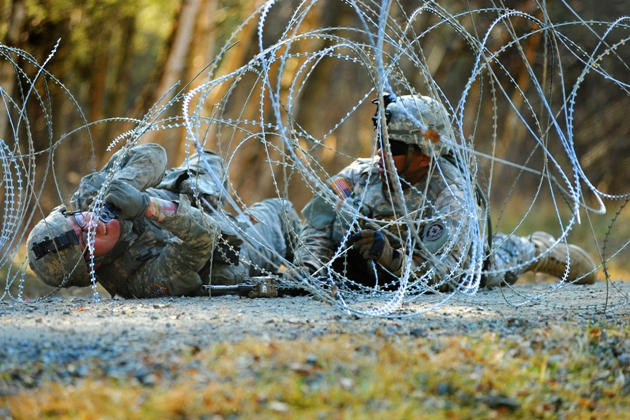 WIRE BREACH
U.S. Army Spc. Joseph McGrath, left, and Sgt. Juan Perez breach a wire obstacle during their squad live fire exercise on Grafenwoehr Training Area, Germany, March 26, 2012. McGrath is assigned to I Company, 3rd Squadron, 2nd Cavalry Regiment. U.S. Army photo by Gertrud Zach.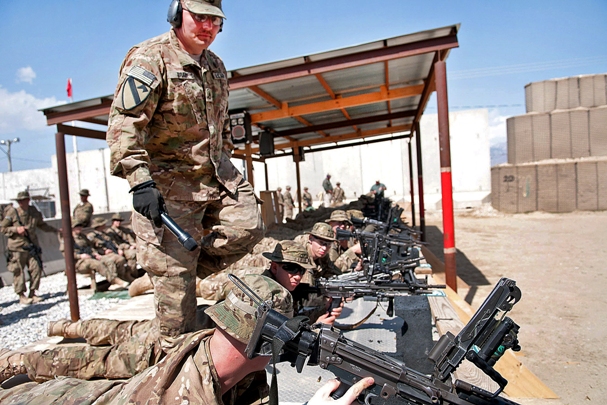 TARGET PRACTICE
U.S. Army Sgt. 1st Class George Brace helps soldiers sight in their M249 squad automatic weapons on Bagram Air Field, Afghanistan, March 26, 2012. The soldiers must calibrate their light machine guns prior to pushing out to their forward operating bases. Brace is assigned to the 1st Cavalry Division. U.S. Army photo by Sgt. Michael J. MacLeod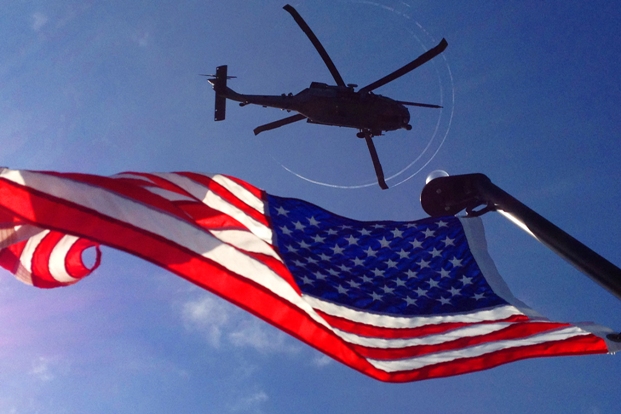 AIRMEN HOVER
A U.S. pararescue crew hovers in an HH-60G Pave Hawk helicopter during a maritime personnel recovery exercise during an annual competition in Key West, Fla., March 20, 2012. U.S. pararescuemen and Canadian search and rescue technicians exercise together annually to synergize rescue techniques. U.S. Air Force photo by Tech. Sgt. Michael Fuller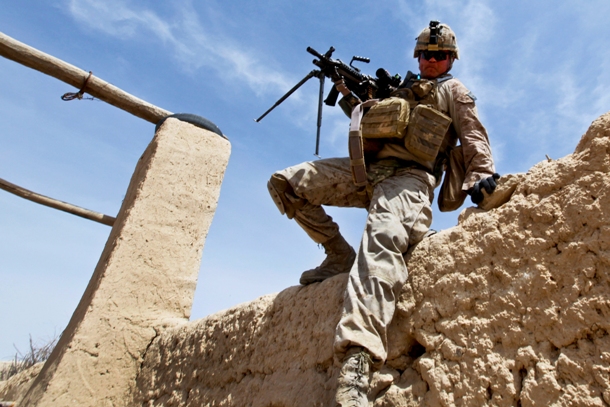 TALL WALL
U.S. Marine Corps Lance Cpl. Sergey Huber clears a 7-foot wall during a regimental operation in Urmoz, Afghanistan, March 25, 2012. Huber is an automatic weapon gunner assigned to Alpha Company, 1st Battalion, 8th Marine Regiment. U.S. Marine Corps photo by Sgt. James Mercure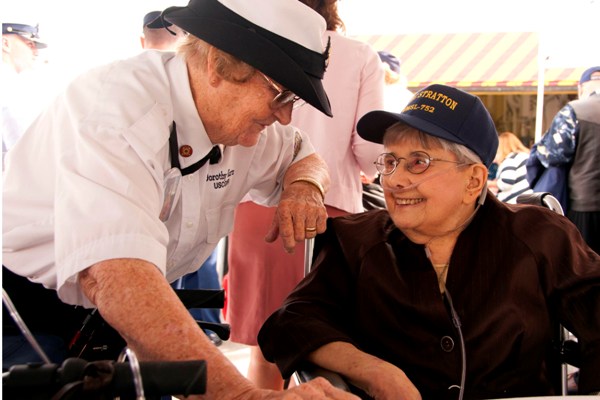 SPARS REUNION
Dorothy Kurtz, left, chats with Margaret Beeler during a reception aboard the U.S. Coast Guard Cutter Stratton, March 29, 2012. Kurtz and Beeler served in the U.S. Coast Guard's Women's Reserve, also known as the SPARs, during World War II from 1943-46. U.S. Coast Guard photo by Petty Officer 1st Class Sherri Eng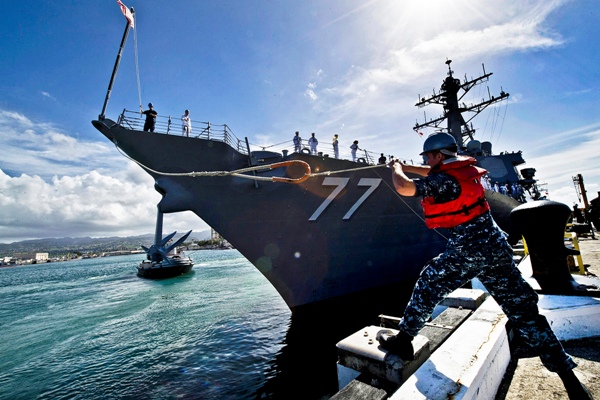 CAST OFF
U.S. Navy Petty Officer 2nd Class Joshua Thomas casts a mooring line to sailors aboard the guided-missile destroyer USS O'Kane as it departs Joint Base Pearl Harbor-Hickam, Hawaii, March 23, 2012. O'Kane is deploying under the Middle Pacific Surface Combatant deployment concept, in which Pearl Harbor-based ships deploy in support of operations primarily in the western Pacific region. U.S. Air Force photo by Tech. Sgt. Michael R. Holzworth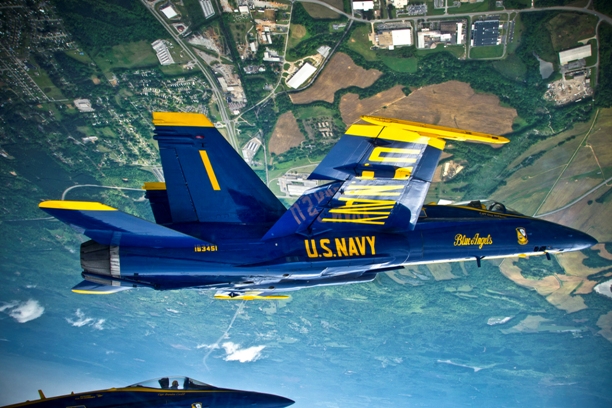 TUSCALOOSA LOOK
U.S. Navy Capt. Greg McWherter leads a formation of F/A-18 Hornets during the Tuscaloosa Regional Air Show 2012 in Tuscaloosa, Ala., March 30, 2012. McWherter is the commanding officer and flight leader for the Blue Angels, the Navy's flight demonstration squadron. U.S. Navy photo by Petty Officer 2nd Class Andrew Johnson

Please remember that The Canteen is here to support
and entertain our troops and veterans and their families,
and is family friendly.