---
LA County Finds Health Code Violations in Skid Row (Well, Duh!)
AP ^ | June 4, 2012 | CHRISTINA HOAG


Posted on 06/04/2012 3:36:04 PM PDT by DogByte6RER

LA County Finds Health Code Violations in Skid Row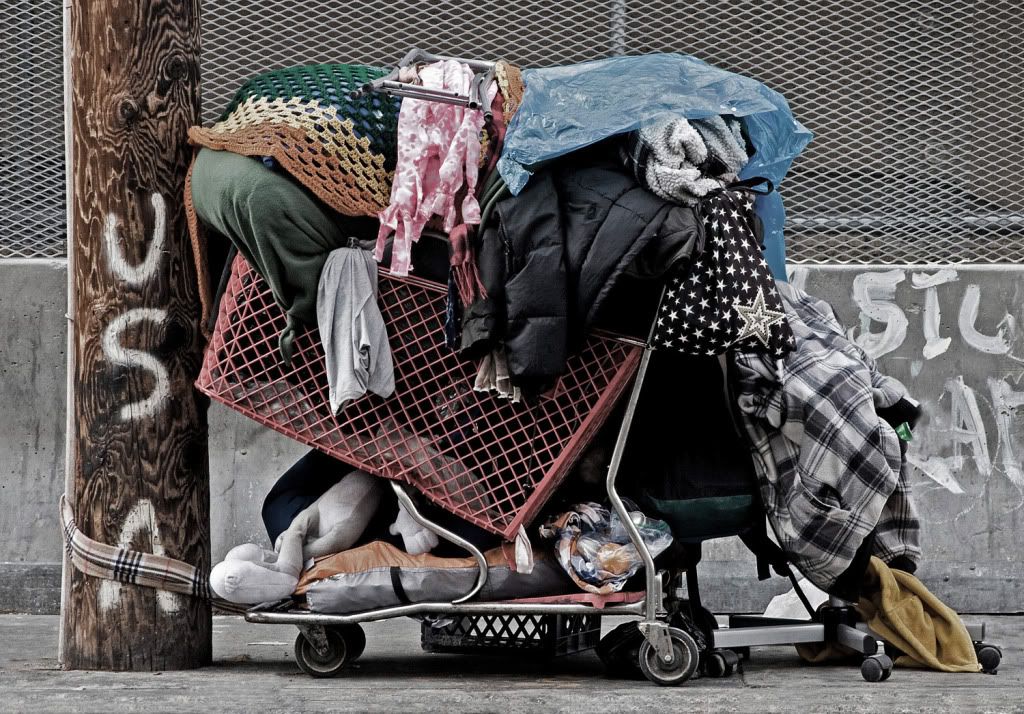 LOS ANGELES (AP) — The city of Los Angeles is violating the county health code for hazardous conditions on Skid Row, including nearly 90 rats' nests, a dozen hypodermic needles and piles of human excrement and trash on sidewalks, the Los Angeles County Department of Public Health has found.
The notice of violation stems from an extensive Health Department inspection last month of the 10-block area of downtown Los Angeles that houses the nation's densest population of homeless people, most of them mentally ill and substance abusers.
Health officials ordered the city to fix the problems by this week and made other recommendations to help keep the neighborhood sanitary on an ongoing basis.
The inspection was made at the request of the city attorney's office as it gathers evidence in a bid to overturn a federal judge's order last year prohibiting the seizure of homeless people's property from sidewalks.
The city says the order is making it difficult to clean up the area as sanitation workers are not sure what is personal property and what is trash. Meanwhile, nearby businesses and residents have complained about the proliferation of furniture and shopping carts and people living in tents.
"The deposits on sidewalks have reached a crisis point," said Jane Usher, special assistant city attorney.
Sanitation workers have been intensely cleaning the neighborhood to remedy the violations, she said.
The May 21 report to the city attorney's office contained little news to Skid Row community advocates, but highlighted the precarious conditions in the neighborhood, where some 800 people bed down on sidewalks nightly and 3,000 others cram into shelters and special housing.

(Excerpt) Read more at hosted2.ap.org ...
---
TOPICS: Crime/Corruption; Culture/Society; Government; News/Current Events; US: California
KEYWORDS: absurdistan; bananarepublic; bigcity; cityattorney; codeenforcement; corruptocracy; fail; ghetto; healthdepartment; homeless; humanexcrement; ineptocracy; inspection; la; losangeles; obamanation; obamaville; obvious; publichealth; ratnest; skidrow; wearethechangeweseek; wtf
---
Navigation: use the links below to view more comments.
first 1-20, 21-22 next last
---
---
---
---
---
---
---
---
---
---
---
---
---
---
---
---
---
---
---
---
---
Navigation: use the links below to view more comments.
first 1-20, 21-22 next last
---
---