---
To: txrefugee
Senators siding with the Dims:
Scott Brown,
Susan Collins
Olympia Snowe and a surprise:
Nevada's Dean Heller.
6
posted on
06/20/2012 5:16:44 AM PDT
by
JCBreckenridge
(Texas, Texas, Whisky)
---
To: JCBreckenridge
Given a stark choice (such as is portrayed here) between interest and people in food lines, I suppose there'll always be someone in the Senate who jumps the reservation eh.
BTW, if the federales get to pay 1.235% real interest on the national debt, how much is that payment?

---
To: JCBreckenridge
THIS IS WHY YOU SHOULD NEVER VOTE FOR A RINO!
This is what you will get if you vote for the RINO Romney!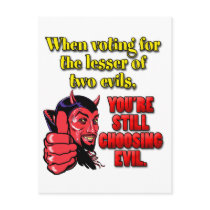 18
posted on
06/20/2012 6:25:42 AM PDT
by
GailA
(IF U don't/won't keep your promises to the Military, U won't keep them to the public)
---
FreeRepublic.com is powered by software copyright 2000-2008 John Robinson