---
Going to the dogs: When do presidents trot out the first pooch?
CNN ^ | June 23, 2012 | Ashley Killough


Posted on 06/23/2012 9:30:12 AM PDT by Zakeet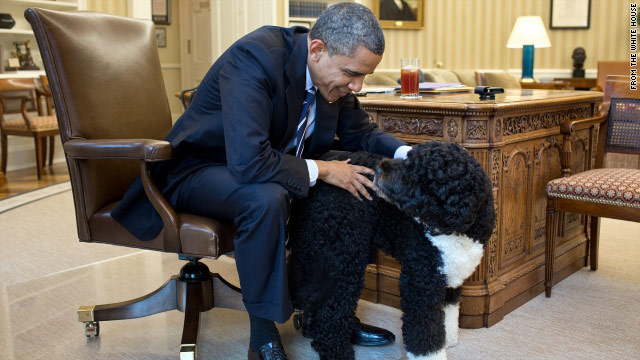 Does the first dog, Bo, get his biggest headlines during wartime?
A new study, "The Politics of Pets in the White House," suggests that presidents carefully calculate when best to showcase their furry friends–and periods of military conflict tend to be primetime for presidential pets.
"In times of crisis, the American people want a steady hand at the helm," the study notes. "How else to establish that a president is in charge than seeing the commander-in-chief confidently playing fetch with a four-legged companion in the middle of the afternoon?"
The report, primarily conducted by researchers at George Washington University, appears in the July issue of the publication "Political Science and Politics." While presidents have long had a tradition of pet-keeping, the study finds a few trends in the way the occupier of the Oval Office capitalizes on Man's Best Friend.
President Barack Obama's dog, Bo, has certainly been no stranger to the media.

(Excerpt) Read more at politicalticker.blogs.cnn.com ...
---
TOPICS: News/Current Events; Politics/Elections
KEYWORDS: bo; dogs; obama
---
---
---
---
---
---
---
---
---
---
---
---
---
---
---
---