---
To: beachn4fun
Thank very much, Beachy!

*HUGS*

And thanks very much for tonight's Fabulous FRiday thread!

Luckily, I spent the entire day n the office under A/C. I was almost overcome with the heat getting out of the van tonight - and that's a very short walk!





Genuflectimus non ad principem sed ad Principem Pacis!

Listen, O isles, unto me; and hearken, ye people, from far; The LORD hath called me from the womb; from the bowels of my mother hath he made mention of my name. (Isaiah 49:1 KJV)
18
posted on
07/05/2012 6:23:29 PM PDT
by
ConorMacNessa
(HM/2 USN, 3/5 Marines RVN 1969 - St. Michael the Archangel defend us in Battle!)
---
To: ConorMacNessa
I've been in the house all day...trying to keep the a/c from running on. When I did go out it took my breath away. Saturday is suppose to be 103. UGH! Almost wish for winter already.
21
posted on
07/05/2012 6:27:01 PM PDT
by
beachn4fun
(Consciousness: That annoying time between naps.)
---
To: Kathy in Alaska; laurenmarlowe; BIGLOOK; alfa6; EsmeraldaA; SandRat; mylife; TMSuchman; PROCON; ...
Welcome To All Who Enter This Canteen, To Our Serving Military, To Our Veterans, To All Military Families, To Our FRiends and To Our Allies!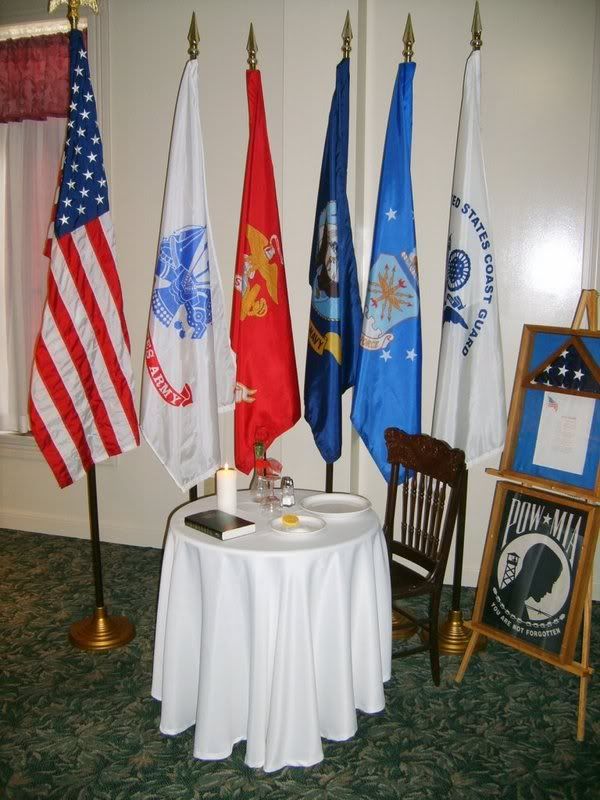 Missing Man Setting



Schumann - Traumerei
(Click)
Never Forget Those Who Sacrificed All That We Could Live In Freedom!!





Genuflectimus non ad principem sed ad Principem Pacis!

Listen, O isles, unto me; and hearken, ye people, from far; The LORD hath called me from the womb; from the bowels of my mother hath he made mention of my name. (Isaiah 49:1 KJV)
31
posted on
07/05/2012 6:37:14 PM PDT
by
ConorMacNessa
(HM/2 USN, 3/5 Marines RVN 1969 - St. Michael the Archangel defend us in Battle!)
---
FreeRepublic.com is powered by software copyright 2000-2008 John Robinson