---
To: EdReform; RedMDer; trisham; TheOldLady; STARWISE; Lady Jag; moose07; deoetdoctrinae; musicman; ...

JIM IS HERE AND JUST POSTED YOUR GENEROUS DONATIONS!!!


Thank you very much loyal monthly donor and lover of liberty, EdReform!! Way to go!!

Woo hoo!!

And this just in:

$10.00 from North Carolina
$20.00 from Alabama
$20.00 from Nevada
$5.00 from Florida
$10.00 monthly from Florida (renewal)
$10.00 from New Jersey

Thank you all very much!!

FReepers are the greatest!!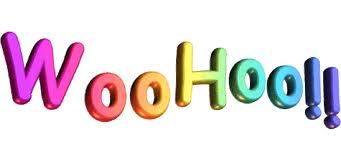 36
posted on
07/14/2012 1:06:54 PM PDT
by
onyx
(FREE REPUBLIC IS HERE TO STAY! DONATE MONTHLY- IF YOU WANT ON SARAH PALIN''S PING LIST, LET ME KNOW)
---
To: onyx
---
To: FReepers; Patriots
Thank You Wonderful, Fabulous FReeper DONOR PATRIOTS!!!!

YOUR LOYAL SUPPORT IS TRULY & GREATLY APPRECIATED!


THANK YOU VERY MUCH, ALABAMA, FLORIDA, NEVADA, NEW JERSEY & NORTH CAROLINA FReepers!!!!

"Thank you all very much!!
FReepers are the greatest!!" Jim







2012 Q3 Scoreboard — ranked by total receipts
Rank
Location
Receipts
Monthlies
Total
#
Avg/Per
Total
#
Avg/Per
1

California
$1,666.00
38
$43.84
$1,115.00
78
$14.29
2

Texas
967.50
28
34.55
982.00
63
15.59
3

Florida
625.00
16
39.06
730.00
49
14.90
4
Alabama
475.00
7
67.86
325.00
17
19.12
5
Georgia
472.00
9
52.44
260.00
18
14.44
6
Nevada
431.00
5
86.20
90.00
7
12.86
7
Ohio
423.00
9
47.00
260.00
22
11.82
8
Maryland
397.50
11
36.14
347.50
20
17.38
9
Louisiana
340.00
3
113.33
183.00
10
18.30
10
Colorado
330.00
13
25.38
310.00
18
17.22
11
Tennessee
281.00
11
25.55
180.00
16
11.25
12
Pennsylvania
240.12
9
26.68
270.00
18
15.00
13
North Carolina
220.00
9
24.44
320.00
21
15.24
14
South Carolina
210.00
4
52.50
85.00
7
12.14
15
Arizona
205.00
9
22.78
335.00
19
17.63
16
Sweden
200.00
1
200.00
17
New York
196.88
12
16.41
310.00
22
14.09
18
Missouri
190.00
10
19.00
215.00
14
15.36
19
Mississippi
186.00
5
37.20
184.00
9
20.44
20
Wisconsin
180.00
7
25.71
197.00
12
16.42
21
Virginia
156.00
6
26.00
472.00
28
16.86
22
Delaware
146.00
4
36.50
16.00
2
8.00
23
Oklahoma
145.00
4
36.25
235.00
14
16.79
24
Oregon
130.00
5
26.00
130.00
8
16.25
25
Massachusetts
130.00
4
32.50
285.00
17
16.76
26
Arkansas
125.00
3
41.67
85.00
7
12.14
27
Indiana
115.00
5
23.00
165.00
15
11.00
28
Montana
110.00
4
27.50
60.00
3
20.00
29
Illinois
108.00
8
13.50
226.00
14
16.14
30
Minnesota
105.00
6
17.50
205.00
15
13.67
31
New Jersey
100.00
5
20.00
98.33
5
19.67
32
United Kingdom
100.00
1
100.00
30.00
1
30.00
33
Michigan
90.00
4
22.50
261.67
16
16.35
34
Washington
70.00
3
23.33
320.00
17
18.82
35
Idaho
65.00
4
16.25
115.00
7
16.43
36
Nebraska
60.00
2
30.00
65.00
5
13.00
37
Hawaii
55.00
4
13.75
140.00
8
17.50
38
Iowa
50.00
1
50.00
40.00
2
20.00
39
Utah
45.00
2
22.50
70.00
3
23.33
40
Australia
43.00
12
3.58
10.00
1
10.00
41
Kentucky
40.00
2
20.00
40.00
3
13.33
42
New Mexico
40.00
2
20.00
50.00
4
12.50
43
Vermont
40.00
2
20.00
55.00
2
27.50
44
Kansas
35.00
4
8.75
90.00
9
10.00
45
Alaska
30.00
1
30.00
120.00
4
30.00
46
South Dakota
30.00
2
15.00
75.00
5
15.00
47
Thailand
25.00
1
25.00
48
Canada
25.00
1
25.00
20.00
3
6.67
49
Puerto Rico
25.00
1
25.00
50
Germany
24.00
2
12.00
51
Israel
3.80
1
3.80
52
New Zealand
3.00
1
3.00
53
Ireland
3.00
1
3.00
54
France
3.00
1
3.00
New Hampshire
108.50
5
21.70
Connecticut
80.00
5
16.00
West Virginia
50.00
2
25.00
North Dakota
30.00
1
30.00
Rhode Island
30.00
1
30.00
Maine
27.00
2
13.50
Norway
20.00
1
20.00
Wyoming
10.00
1
10.00
District of Columbia
10.00
1
10.00
Armed Forces - Pacific
5.00
1
5.00
Never Never Land
468.00
21
22.29
1,080.00
86
12.56
65 locations total
$10,978.80
346
$31.73
$11,628.00
764
$15.22
46
posted on
07/14/2012 1:14:07 PM PDT
by
onyx
(FREE REPUBLIC IS HERE TO STAY! DONATE MONTHLY- IF YOU WANT ON SARAH PALIN''S PING LIST, LET ME KNOW)
---
FreeRepublic.com is powered by software copyright 2000-2008 John Robinson