---
To: BarnacleCenturion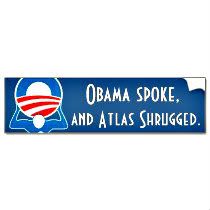 Who cares what this constant student/community organizer/professional politician thinks. Or says. Everything he says has a political purpose. This was meant for public consumption. The problem for Obama is that he's never really done an honest days work in his life. The only times he's ever broken sweat were on election eves. The only reason he's saying these things is because his opponent is a serious man who made a fortune in business while he himself has always been a hired hand, always at the public teat. His opponent managed an Olympics while he couldn't get it for his own city (the violent crime and urban blight apparently weren't selling points); his opponent governed a state (Massachusetts, ugh, but your go where the jobs are ...) while he stayed in successive offices achieved by questionable means, and for about 15 minutes each time; and so forth and so on; so he's suggesting by enthymeme that all of these things, ordinarily considered to be hallmarks of success in America--particularly in this venue--were actually not earned but given to his opponent by others. And yes, all of this will be on the final exam in November.
153
posted on
07/14/2012 5:29:10 PM PDT
by
tumblindice
(Sic Semper Tyrannis)
---
To: tumblindice
"If you've got a business -- you didn't build that. Somebody else made that happen."
Did government create my clients too, douchebag?

155
posted on
07/14/2012 5:32:43 PM PDT
by
StAnDeliver
(Ironic, considering goobermint is one of my few non-clients...)
---
FreeRepublic.com is powered by software copyright 2000-2008 John Robinson