---
To: EagleUSA
"...DemoRats and their "envirowhacko" supporters..." The so-called "Greens" are the absolute worst thing ever for the environment. Instead of rewarding small but powerful 2-cycle engine technology, they virtually outlaw it in usable sizes. The Greens also fight efficient big-ticket power-plants and support inefficient eyesore wind-farms. But at least California produces a good motorized skateboard...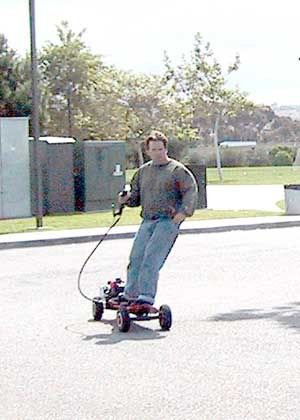 10
posted on
07/18/2012 8:02:09 AM PDT
by
Monterrosa-24
(...even more American that a French bikini and a Russian AK-47.)
---
To: Monterrosa-24
"...The Greens also fight efficient big-ticket power-plants..."
:::::::::::::
We should have had ample nuke electric power by now, but the DemoRats need the money and votes of the "greens" to stay in power so they do any damage to the state and its people necessary to make that happen. The state is toast due to the Hispanic vote which grows faster than anyone imagines combined with the welfare class which the state supports without question.
Yes, the CARB (Calif Air Resources Board) is a cancer that feeds off the liberites and excessive regulation it keeps putting out. Thank them for 2-cycle engines disappearing in record numbers along with ridiculous EXPENSIVE botique gasolines (heavily taxed) at the pumps. It is total liberal insanity all for DemoRat empowerment.
Nice skateboard by the way :-)
---
FreeRepublic.com is powered by software copyright 2000-2008 John Robinson