---
---
To: moonshot925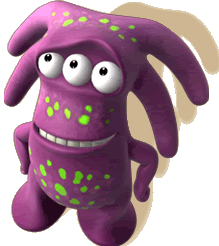 they should be guarded by the TSA...
2
posted on
08/02/2012 2:56:11 PM PDT
by
Chode
(American Hedonist - *DTOM* -ww- NO Pity for the LAZY)
---
To: moonshot925
WASHINGTON (Reuters) - The U.S. government's only facility for handling, processing and storing weapons-grade uranium was temporarily shut this week after anti-nuclear activists, including an 82-year-old nun, breached security fences, government officials said on Thursday.
Well I feel safe and secure!!!!
This is just stupid. We have the finest military personnel in the world. This base should be under control and protected by the US Military not some outside private security guard agency!
3
posted on
08/02/2012 2:57:05 PM PDT
by
SECURE AMERICA
(Where can I sign up for the New American Revolution and the Crusades 2012?)
---
To: moonshot925
Why do we only have 1 such facility?
Why is an "International" security firm in charge of it?!!!!?
How could a handful of protestors breach the fence?
Why hasn't the "International security firm been fired yet?
---
To: moonshot925
Shoot the sons of b!tches on sight! Then hang their bodies on the fence near the gates as a warning to others! Like we used to do coyotes before the faint hearts started crying.
10
posted on
08/02/2012 3:27:36 PM PDT
by
Ruy Dias de Bivar
(Tyrannies demand immense sacrifices of their people to produce trifles.-Marquis de Custine)
---
FreeRepublic.com is powered by software copyright 2000-2008 John Robinson