---
To: Pining_4_TX
"The real danger from terrorism comes from bringing Muslims into the US. It's insane to have our troops over there while welcoming the enemy in here."
This marble frieze is a section of the North Wall of the United States Supreme Court. It is a depcition of the anti-christ Mohammad with a sword in one hand, and the unholy koran in the other. Purportedly in honor as one of the great law makers in history! Sharia law! Doctine completely antithetical to the U.S. Constitution, the very foundation of the nation. On the North wall of the Supreme Court of the United States.
Designed by sculptur Adolph Weinman, this was done in the 1930's. The fix has been in for a long.. long time my friend. The devil has had it's minions working in this country to execute it's evil plan to take this free Christian nation down going way back.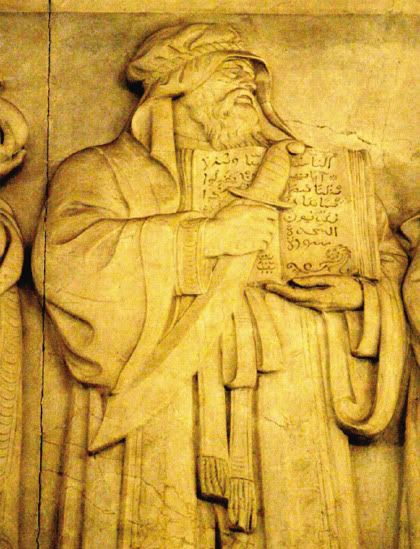 _____________________________________
18
posted on
08/14/2012 6:12:45 PM PDT
by
CaptainKrunch
(Freedom doesn't promise safety and security, freedom only promises freedom.)
---
To: CaptainKrunch
May God protect us from this evil!
25
posted on
08/15/2012 9:50:23 PM PDT
by
Pining_4_TX
( The state is the great fiction by which everybody seeks to live at the expense of everybody else. ~)
---
FreeRepublic.com is powered by software copyright 2000-2008 John Robinson