---
To: FReepers; musicman; RedMDer; I_be_tc; Me; trisham; TheOldLady; STARWISE; Lady Jag; moose07; ...
WOO-HOO! WOO-HOO!! WOO-HOO!!!

JIM POSTED MORE OF YOUR GENEROUS DONATIONS!!!

Woo hoo!!

And this just in:

$50.00 from Mississippi
$20.00 from Never Never Land
$10.00 from Arkansas
$100.00 from Florida

Thank you all very much!!

FReepers are the greatest!!

Woo hoo!! Less than $1.6k to go!! We can do this.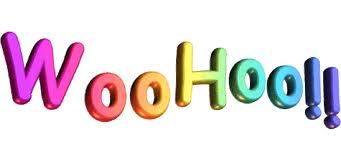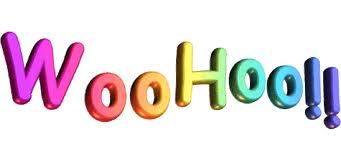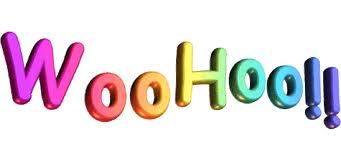 43
posted on
08/25/2012 12:37:40 PM PDT
by
onyx
(FREE REPUBLIC IS HERE TO STAY! DONATE MONTHLY! IF YOU WANT ON SARAH PALIN''S PING LIST, LET ME KNOW)
---
To: onyx; All
Let's Put This Baby To Bed!!
Less Than $1.6k to go!!

Thank You Wonderful, Fabulous FReeper DONORS!
YOUR LOYAL SUPPORT IS TRULY APPRECIATED!
"FReepers ROCK the world!!!"


WooHoo! Thank you donors!!
48
posted on
08/25/2012 12:42:19 PM PDT
by
RedMDer
(https://support.woundedwarriorproject.org/default.aspx?tsid=93destr)
---
To: FReepers; Patriots
Thank You Wonderful, Fabulous FReeper DONOR PATRIOTS!!!!

YOUR LOYAL SUPPORT IS TRULY & GREATLY APPRECIATED!


THANK YOU VERY MUCH, ARKANSAS, FLORIDA,
MISSISSIPPI & NEVER NEVER LAND FReepers!!!!

"Thank you all very much!!

FReepers are the greatest!!

Woo hoo!!

Less than $1.6k to go!!!!!!!

We can do this."
~Jim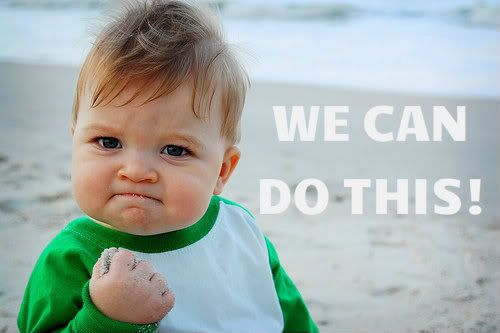 2012 Q3 Scoreboard — ranked by total receipts
Rank
Location
Receipts
Monthlies
Total
#
Avg/Per
Total
#
Avg/Per
1

California
$7,817.00
217
$36.02
$1,085.00
78
$13.91
2

Texas
6,426.42
179
35.90
1,078.00
67
16.09
3

Pennsylvania
3,900.12
73
53.43
255.00
16
15.94
4
Florida
3,393.00
106
32.01
805.00
52
15.48
5
North Carolina
2,260.00
53
42.64
320.00
21
15.24
6
Ohio
1,933.00
51
37.90
265.00
23
11.52
7
Colorado
1,871.50
42
44.56
295.00
16
18.44
8
Virginia
1,859.00
62
29.98
477.00
29
16.45
9
New York
1,426.88
57
25.03
340.00
25
13.60
10
Mississippi
1,307.00
27
48.41
184.00
9
20.44
11
Georgia
1,302.00
42
31.00
290.00
19
15.26
12
Maryland
1,300.00
43
30.23
307.50
18
17.08
13
Illinois
1,232.00
48
25.67
206.00
13
15.85
14
Alabama
1,160.00
43
26.98
345.00
18
19.17
15
Washington
1,120.00
40
28.00
360.00
18
20.00
16
Missouri
1,075.00
41
26.22
235.00
15
15.67
17
New Jersey
1,000.00
20
50.00
98.33
5
19.67
18
Massachusetts
966.00
36
26.83
281.00
16
17.56
19
Tennessee
901.00
36
25.03
190.00
17
11.18
20
Oklahoma
840.00
19
44.21
275.00
15
18.33
21
Alaska
800.00
7
114.29
120.00
4
30.00
22
Arizona
800.00
35
22.86
310.00
18
17.22
23
Nevada
791.00
23
34.39
110.00
8
13.75
24
Minnesota
770.00
32
24.06
195.00
14
13.93
25
Louisiana
678.00
17
39.88
143.00
9
15.89
26
Michigan
653.34
27
24.20
256.67
15
17.11
27
Australia
603.00
15
40.20
10.00
1
10.00
28
Wisconsin
592.00
20
29.60
187.00
11
17.00
29
South Carolina
590.00
23
25.65
105.00
8
13.12
30
Indiana
570.00
23
24.78
160.00
14
11.43
31
New Mexico
555.00
16
34.69
50.00
4
12.50
32
Oregon
551.60
22
25.07
130.00
8
16.25
33
Arkansas
475.00
15
31.67
100.00
7
14.29
34
Hawaii
410.00
17
24.12
150.00
9
16.67
35
Maine
354.00
8
44.25
27.00
2
13.50
36
Utah
325.00
8
40.62
70.00
3
23.33
37
New Hampshire
325.00
9
36.11
113.50
5
22.70
38
South Dakota
320.00
9
35.56
45.00
4
11.25
39
Delaware
312.00
10
31.20
16.00
2
8.00
40
United Kingdom
310.00
5
62.00
30.00
1
30.00
41
Montana
300.00
11
27.27
90.00
3
30.00
42
Kentucky
300.00
9
33.33
60.00
3
20.00
43
Kansas
290.00
18
16.11
130.00
11
11.82
44
Idaho
290.00
14
20.71
120.00
7
17.14
45
Connecticut
230.00
12
19.17
80.00
5
16.00
46
Iowa
220.00
8
27.50
40.00
2
20.00
47
Sweden
200.00
1
200.00
48
West Virginia
160.00
3
53.33
50.00
2
25.00
49
Nebraska
115.00
5
23.00
65.00
5
13.00
50
Canada
95.00
5
19.00
40.00
4
10.00
51
Vermont
70.00
6
11.67
65.00
3
21.67
52
Armed Forces - Pacific
60.00
3
20.00
5.00
1
5.00
53
Thailand
50.00
2
25.00
54
Uruguay
50.00
1
50.00
55
Norway
40.00
2
20.00
20.00
1
20.00
56
Germany
34.00
3
11.33
57
Rhode Island
30.00
1
30.00
30.00
1
30.00
58
El Salvador
30.00
1
30.00
59
North Dakota
30.00
1
30.00
60
Puerto Rico
25.00
1
25.00
61
France
23.00
2
11.50
62
District of Columbia
20.00
2
10.00
10.00
1
10.00
63
Wyoming
20.00
1
20.00
10.00
1
10.00
64
Albania
20.00
1
20.00
65
Israel
3.80
1
3.80
66
New Zealand
3.00
1
3.00
67
Ireland
3.00
1
3.00
68
South Africa
3.00
1
3.00
Never Never Land
3,861.00
86
44.90
1,000.00
83
12.05
69 locations total
$60,450.66
1,779
$33.98
$11,835.00
770
$15.37
49
posted on
08/25/2012 12:42:50 PM PDT
by
onyx
(FREE REPUBLIC IS HERE TO STAY! DONATE MONTHLY! IF YOU WANT ON SARAH PALIN''S PING LIST, LET ME KNOW)
---
FreeRepublic.com is powered by software copyright 2000-2008 John Robinson