---
To: GlockThe Vote
When I think of the Obama's before bed, it reminds me to take my laxative. Hopeful I can get the crap out of my system.
---
To: GotMojo
Desperation!

---
To: GotMojo
"Before you go to bed tonight, do me a favor and read Barack's note."
Barrack's Note: "Save Me! Send mo money or Mochie get real made! No mo free sh*t and I'm a dead sucker! Heeellllppppp! Meeeee!!!"

8
posted on
08/27/2012 4:01:58 AM PDT
by
Average Al
(The Democrat party is a free range zoo.)
---
To: GotMojo
"Do me a favor before you go to bed" Pack your bags, and Mr. Obama's bags so that when the American people fire you both in November, the both of you can save face and sneak out of town under the cover of night fall so the American people won't have to travel to Washington D.C. and their Capitol demanding you both get the hell out of their House! Don't let the door hit you both in the ass on the way out the door!
Thank you!

10
posted on
08/27/2012 4:06:48 AM PDT
by
paratrooper82
(We are kicking Ass in Afghanistan, soon we will be home to kick some more Asses in Congress!)
---
To: GotMojo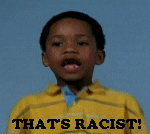 34
posted on
08/27/2012 6:53:11 AM PDT
by
EscapedDutch
("Socialism is great until you run out of other people's money" - Lady Margaret Thatcher)
---
FreeRepublic.com is powered by software copyright 2000-2008 John Robinson