---
To: kevcol; Chode
"While in the stall, the boy noticed a man in the next stall get down on his knees and expose his genitals under the stall, authorities said. The man then allegedly laid on the ground watching the boy use the restroom."
So why don't we teach our children that if they see something like this to whack the pervert in his exposed balls? That would end or at least slow down this crap in bathrooms and then the father of this boy would have found the pervert faster—by his screams.
---
To: Morgana
i like the way you think.
7
posted on
08/29/2012 5:37:59 AM PDT
by
ronniesgal
( I miss George Bush. Hell, I miss Bill Clinton!!)
---
To: Morgana
Or kick him in the face that is under the stall watching him - a black eye or 2 works as well. I always told my kids I would be waiting outside the bathroom and to yell for me if anything happened. If they yelled I would have been in that bathroom in 2 seconds like an angry pit bull.....
8
posted on
08/29/2012 5:39:06 AM PDT
by
Mom MD
(T he country needs Obamacare like Nancy Pelosi needs a Halloween mask)
---
To: Morgana
14
posted on
08/29/2012 6:25:52 AM PDT
by
Tax-chick
(Now a hit television series starring Judi Dench!)
---
To: Morgana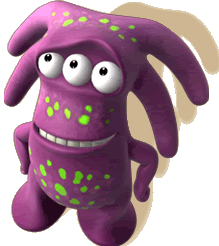 i know if it was me at 11, he'd a been laying on the floor alright cause i'd of kicked him so hard he wouldn't be able to stand up...
26
posted on
08/29/2012 2:55:06 PM PDT
by
Chode
(American Hedonist - *DTOM* -ww- NO Pity for the LAZY)
---
FreeRepublic.com is powered by software copyright 2000-2008 John Robinson