---
To: barryobi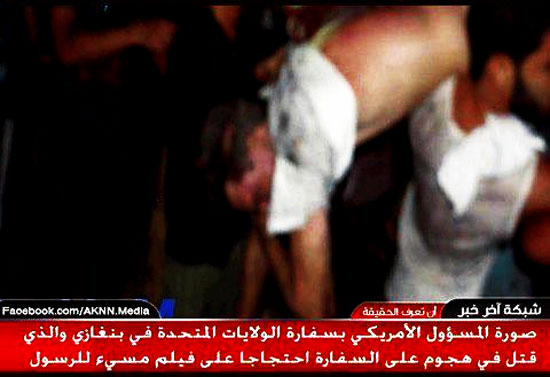 TRY COVERING THIS UP YOU LOWLIFES! It's out there for all to see. They murdered this man, dragged him, stripped him from the waist down, lifted his body up, and sodomized him!! THIS IS OBAMAS fault and we all know it. God bless Ambassador Stevens. He was sacrificed for obamas ignorance.
---
To: mardi59
That photo doesn't support your contention. In the photo you posted his shirt is up around his neck. That's not the "from the waist down."
Your claim about what happened to him are unverified reports from Lebanese sources. They may be true or they may not be true, other reports differ markedly, so we as yet have no proof what exactly happened other than he is dead and the death was caused by Islamic nutjobs.

---
FreeRepublic.com is powered by software copyright 2000-2008 John Robinson