---
The Black Divider-in-Chief
American Thinker ^ | 10/10/2012 | Lloyd Marcus


Posted on 10/10/2012 9:25:54 AM PDT by Lloyd Marcus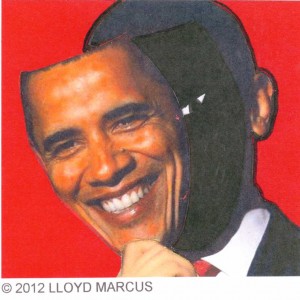 When our Rebuild America Defeat Obama tour bus rolled into downtown Dayton Ohio, the hostile vibe from blacks on the streets filled the air. A young black man called our team, Romney and Ryan "M-F-ers" before walking away. I went to find a restroom and passed a group of young blacks on a street corner murmuring about our tour buses. A young black staffer on our team said he thought he was going to have to break out his Chuck Norris skills.
Clearly, our team was at risk. I am grateful to report that the Lord had our backs and nothing serious happened. However, I could not help thinking, "This extreme racial tension and polarization is the fault of the irresponsible Chicago thug in the White House."
Obama has proven himself to be a "small" man, lacking in character. Not only is Obama incapable of taking the higher ground to discourage racial cliches, he stirs the pot of racial stereotypes and false assumptions. Heck, Obama's minions have made "race" the centerpiece of his reelection campaign. Their message is simple. Anyone not voting for Obama is a "hater" and a "racist". Dear Lord, how did we as a nation come to expect so little in terms of the morality and character of our leaders? Obama runs America like a mob boss with young zombie blacks.....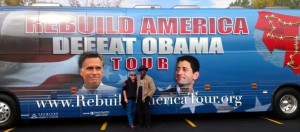 Lloyd Marcus, Proud Unhyphenated American
http://www.campaigntodefeatobama.com/rebuild-america-tour/
LloydMarcus.com

(Excerpt) Read more at americanthinker.com ...
---
TOPICS: Government; News/Current Events; Politics/Elections; US: Florida
KEYWORDS: lloydmarcus; obama; race; romney
---
---
---
---
---
---
---
---
---
---
---
---