---
Who Advised Biden?!? Al Gore?!? The Thursday Night Hari-Kiri
Free Republic Original Content | October 12, 2012 | By Laz A. Mataz


Posted on 10/11/2012 11:52:54 PM PDT by Lazamataz

I watched with sheer amazement, as almost every single mistake Al Gore made with George W. Bush at a Presidential debate, Joe Biden repeated.

Oh, certainly, he did not have too much makeup on, nor did he attempt to stride up to Ryan menacingly (which would have earned him the same bemused look Bush gave Gore), but everything else? Check. Check. And check.

Biden was heard sighing and chuckling in the background. His voice dripped with contempt, even when describing his own plans and ideas. He overtalked so much that at one point, it seemed like Ryan should make like he was about to say something, then stop, just to bait Biden into preemptively interrupting:
Ryan: (makes motion like he is about to speak)
Biden: (interrupting) "That's just bullcrap."
Ryan: (makes another motion like he is about to speak)
Biden: (interrupting) "What a liar."
Ryan: "I didn't say anything yet."
Biden: "Well, if you had, it would have been bullcrap and lies."
I call this form of interruption-baiting 'balk-talk'. Biden's interruptions and overtalking were so rude, the moderator had to publicly chide Biden NOT to interrupt during the very sensitive discussion of the role of religion in their diametrically opposed positions regarding abortion. If I may digress momentarily about the abortion question, Joe Biden had to tacitly admit the Catholic position was pro-life, but in a squirming stretch, made the case that Jewish, Islamic, and other religions are not. His answer was befuddling to most, and most notably, seemed befuddling to Joe Biden.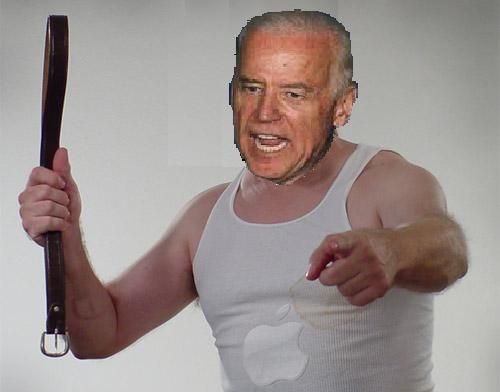 Biden was rude and condescending throughout the debate, and demonstrated flashes of anger consistently through the debate. We all know men who act like Joe Biden acted, but usually, they are holding a beer, in a trailer park, wearing a wife-beater t-shirt, and menacing their spouses with a threatened backhand.
I made an immediate prediction that Biden's performance was sure to hurt the Obama/AngryJoe ticket with Independents and especially with WOMEN, who all have dated an arrogant, angry jerk JUST LIKE JOE BIDEN, at least once in their lives.
CNN promptly confirmed this prediction on the air, on Wednesday night, with the little data they had at their disposal. I suspect we will see a lot more of polling data that will show that Biden's maniacal, rude, attack-poodle Al Gore imitation will inure to his ticket's detriment among the all-important woman vote.

---
TOPICS: FReeper Editorial; News/Current Events; Politics/Elections
KEYWORDS: 2012debates; vanity
---
Navigation: use the links below to view more comments.
first 1-20, 21-40, 41-60, 61-80 ... 141-151 next last
---
---
---
---
---
---
---
---
---
---
---
---
---
---
---
---
---
---
---
---
---
Navigation: use the links below to view more comments.
first 1-20, 21-40, 41-60, 61-80 ... 141-151 next last
---
---