---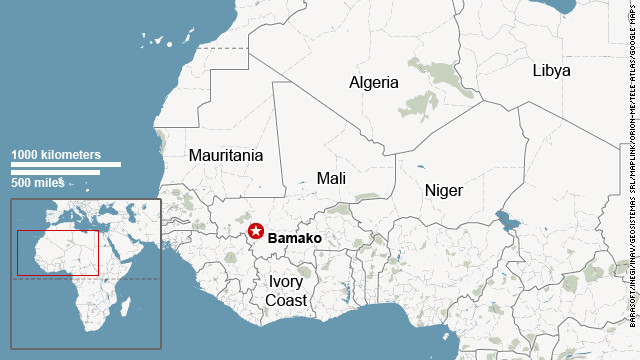 ---
To: Straight Vermonter
I forget who was busting on Romney for mentioning Mali in the debate because no one knew about Mali. Pretty soon everyone will know its location. Thanks for the map!
---
To: Straight Vermonter
Lay out the fly paper and bring a big swatter.
Obama is Carter 3 with a heavy dose of Clinton (don't let Billary get away with the Sgt. Schultz Defense).
America and the remaining Free World will be paying for his foreign policy throughout the 21st century. The disaster cannot be underestimated.
Couple that with our debt bomb and continuing recession (once the monetary barbiturates run their course) and it isn't going to be a pretty decade.

---
To: Straight Vermonter
Coincidentally, there was a bombing of a Catholic church during Sunday Mass in Nigeria this morning that killed at least 15 people.
---
To: Straight Vermonter
Who IS THE MONEY behind all of this? We keep having Iran tossed in our faces as the money behind it all, but with their money frozen in banks across the World, reports the sanctions are hurting their State functions it's hard to believe it's totally Iran.
Who else would benefit by these actions, and is free to invest in them?
5
posted on
10/28/2012 10:47:41 AM PDT
by
rockinqsranch
(Dems, Libs, Socialists, call 'em what you will, they ALL have fairies livin' in their trees.)
---
FreeRepublic.com is powered by software copyright 2000-2008 John Robinson