---
New Hampshire Poll: Romney 47%, 0bama 47%
UNH ^
Posted on 11/03/2012 5:27:24 PM PDT by Arthurio
These findings are based on the latest WMUR Granite State Poll ∗ conducted by the University of New Hampshire Survey Center. Five hundred and two (502) randomly selected New Hampshire likely voters were interviewed by landline and cellular telephone between October 31 and November 2, 2012. The margin of sampling error for the survey is +/- 4.4 percent. In the following charts and tables, percentages may not sum to 100% due to rounding. 2012 Presidential Election
Mitt Romney has closed the gap with Barack Obama in the Granite State, and the two are now locked in a dead heat. In the most recent Granite State Poll, 47% of likely New Hampshire voters say they will vote for Obama, 47% say they will vote for Romney, 2% prefer some other candidate, and 4% are undecided.
When undecided voters are asked which candidate they lean toward, Obama and Romney remain tied, with 48% for Obama, 48% for Romney, 2% for some other candidate, and 3% remain undecided.
There is a pronounced gender gap, but neither candidate benefits. Obama leads among women by 58% to 40% while Romney leads among men, 57% to 38%. There is also a religious divide -- among regular church goers, Romney holds a 69% to 29% lead while Obama leads by 60% to 34% among people who never attend church services.

(Excerpt) Read more at unh.edu ...
---
TOPICS: Politics/Elections; US: New Hampshire
KEYWORDS:
---
Navigation: use the links below to view more comments.
first previous 1-20, 21-23 last
---
To: Arthurio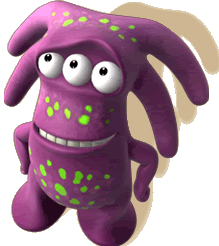 what the hell happened to Live Free or DIE??? just a saying now days i guess
21
posted on
11/03/2012 6:57:17 PM PDT
by
Chode
(American Hedonist - *DTOM* -ww- NO Pity for the LAZY)
---
To: Arthurio
I didn't see the dem bias in that poll. In our primary, 56% of the ballots cast for governor were for a republican. That is in a race with no incumbant and two hotly contested primaries. Either our election fraud coutermeasures are working or voter enthusiasm is skewing to the right.
---
To: Arthurio
With these expected Obama states MA/NH tied I am not sure how Rasmussen shows the nation as tied.
23
posted on
11/03/2012 7:20:40 PM PDT
by
Steve Van Doorn
(*in my best Eric Cartman voice* 'I love you, guys')
---
Navigation: use the links below to view more comments.
first previous 1-20, 21-23 last
---
---
FreeRepublic.com is powered by software copyright 2000-2008 John Robinson