---
To: raptor22
Was it blackmail?
---
To: jaz.357
LOL! Unfortunately Obama has a long list of people that will take the fall, starting with Panetta.
7
posted on
11/17/2012 7:11:18 AM PST
by
Brett66
(Where government advances, and it advances relentlessly , freedom is imperiled -Janice Rogers Brown)
---
To: jaz.357
Did no one take notes at the September 14 briefing, Rep King? All you have to do is compare the notes from September 14 to what Patreus said Friday. Sheesh!!!
10
posted on
11/17/2012 7:26:20 AM PST
by
M.T. Helmets
(All the news that fits.)
---
To: jaz.357; Allegra; big'ol_freeper; Lil'freeper; TrueKnightGalahad; blackie; Cincinatus' Wife; ...
And just why does that not...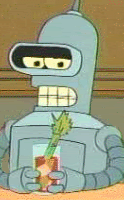 surprise me?
Well, Bendy, here in Spain they say it takes a media whore...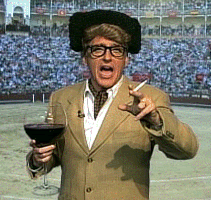 to know one--

34
posted on
11/17/2012 9:54:33 AM PST
by
Bender2
("I've got a twisted sense of humor, and everything amuses me." RAH Beyond this Horizon)
---
FreeRepublic.com is powered by software copyright 2000-2008 John Robinson