---
To: Kathy in Alaska
The Great Bird is in the refrigerator at my sister's house, Casa Gigliotti, which is the venue of this year's feast. The plan is for me and a couple of the MacNessa boys to arrive there Thursday Morning at 10:00 a.m. We need about six hours cooking time so I'm shooting to get the bird in the oven by Noon.





Keep Faith with the Fallen of Benghazi! Let the Obama Regime, for once, tell the Truth!

Fiat Justitia, Ruat Coelum!
Genuflectimus non ad principem sed ad Principem Pacis!

Listen, O isles, unto me; and hearken, ye people, from far; The LORD hath called me from the womb; from the bowels of my mother hath he made mention of my name. (Isaiah 49:1 KJV)
28
posted on
11/20/2012 6:48:27 PM PST
by
ConorMacNessa
(HM/2 USN, 3/5 Marines RVN 1969 - St. Michael the Archangel defend us in Battle!)
---
To: Kathy in Alaska; laurenmarlowe; BIGLOOK; alfa6; EsmeraldaA; SandRat; mylife; TMSuchman; PROCON; ...















Welcome To All Who Enter This Canteen, To Our Serving Military, To Our Veterans, To All Military Families, To Our FRiends and To Our Allies!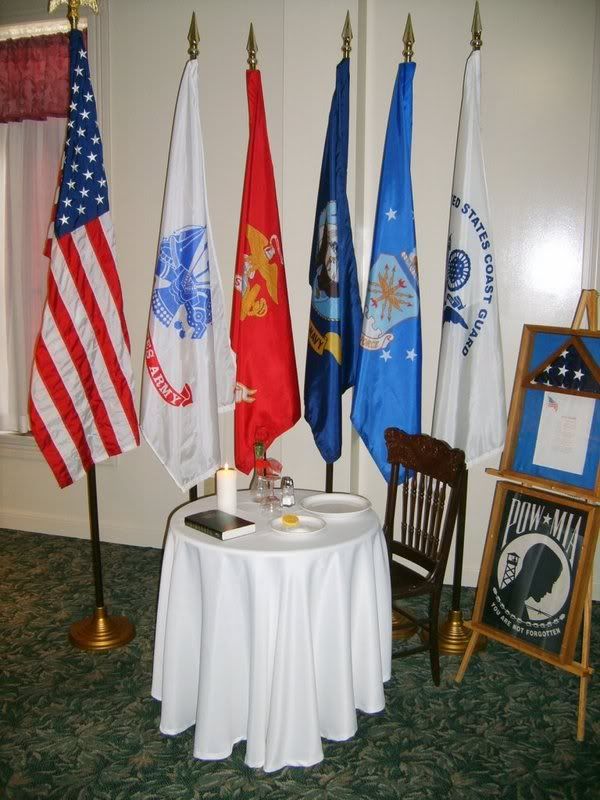 Missing Man Setting
Schumann - Traumerei
(Click)
Never Forget The Brave Men And Women Who Gave Their Lives To Secure Our Freedom!!










Genuflectimus non ad principem sed ad Principem Pacis!

Listen, O isles, unto me; and hearken, ye people, from far; The LORD hath called me from the womb; from the bowels of my mother hath he made mention of my name. (Isaiah 49:1 KJV)
31
posted on
11/20/2012 6:54:40 PM PST
by
ConorMacNessa
(HM/2 USN, 3/5 Marines RVN 1969 - St. Michael the Archangel defend us in Battle!)
---
To: ConorMacNessa
34
posted on
11/20/2012 6:56:38 PM PST
by
Kathy in Alaska
((~ RIP Brian...heaven's gain...the Coast Guard lost a good one.~))
---
FreeRepublic.com is powered by software copyright 2000-2008 John Robinson