---
To: MoJo2001; 007; 1 FELLOW FREEPER; 11B3; 1FreeAmerican; 1stbn27; 2111USMC; 2LT Radix jr; 300winmag; ..
Today's Canteen ping….."What's Your Thanksgiving Personality".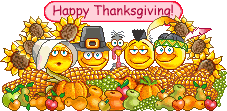 7
posted on
11/20/2012 6:11:00 PM PST
by
Kathy in Alaska
((~ RIP Brian...heaven's gain...the Coast Guard lost a good one.~))
---
To: Kathy in Alaska; All
Your Thanksgiving Personality is Thankful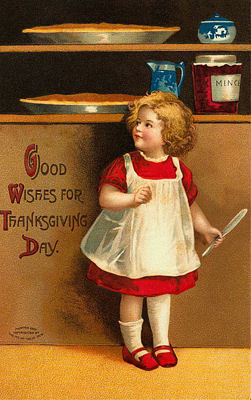 At Thanksgiving, all you want is a warm bed to sleep in and a home cooked meal to eat. As long as you have those things, you're grateful.
You're able to rise above any of the stress or drama associated with the holidays. You are just happy for what you have.

Whether it's been the best or worst year of your life, you take this day to count your blessings... no matter how small they might be.
And if possible, you try to help someone in need - anyone from a hungry stranger to a lonely friend.
29
posted on
11/20/2012 6:48:34 PM PST
by
Lady Jag
(If you can't make them see the light, let them feel the heat. - Reagan)
---
To: Kathy in Alaska
Supporting our Soldiers, Sailors, Marines, Airmen, and Coast Guardsmen
at more than 1,000 places across the U. S. and around the world.

~Tribute to Our Troops~


---
To: Kathy in Alaska
I'm a "Thankful." That's totally correct. God has blessed me continually. Happy Thanksgiving to all of you and yours! Prayers for the troops who cannot be with their biological famlies; but who will be celebrating Thanksgiving with their military "families." Setting a place at our table for those who cannot be with their loved ones.
68
posted on
11/20/2012 9:43:41 PM PST
by
MWestMom
("And those that cried appease, appease were hung by those they tried to please" - Horace Mann)
---
To: Kathy in Alaska
((HUGS))Good morning, Kathy. How's it going?
---
FreeRepublic.com is powered by software copyright 2000-2008 John Robinson