---
To: drewh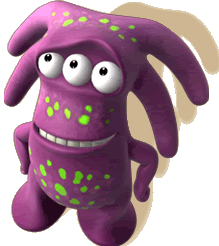 Pentagon
Spends
WASTES
$1.5 Million To Develop Its Own Jerky (that tastes like a Fruit Roll Up)
6
posted on
11/25/2012 11:07:18 AM PST
by
Chode
(American Hedonist - *DTOM* -ww- NO Pity for the LAZY)
---
To: Chode
I don't want Jerky that tastes like a fruit roll-up.
Teriyaki Jerky is as far as I want to go.
---
To: Chode
Pentagon Spends WASTES $1.5 Million To Develop Its Own Jerky (that tastes like a Fruit Roll Up)
God forbid we do something nice for the troops in Afghanistan and Iraq. This is the least we could do.
25
posted on
11/25/2012 1:44:17 PM PST
by
napscoordinator
(GOP Candidate 2020 - "Bloomberg 2020 - We vote for whatever crap the GOP puts in front of us.")
---
To: Chode
Tea Party people should be screaming about issues like this till we change the culture of washington. Who thinks that the defense Dept should be creating food products - send out to the industry a request for bids and for a variety of tastes. The same thing should be done till every dept is more effective rather than LARGER.
---
FreeRepublic.com is powered by software copyright 2000-2008 John Robinson