---
To: lowbridge
Any FRp'rs have $ 100,000.00 in jewelry layin' around for the takin' ??? Just askin'
---
To: stevecmd
My last ex wife had about $30K in jewelry. Her birthday, Valentines day, and our anniversary fell within a single week.
There's a jeweler's kid in Richardson, Texas that I put through medical school.
/johnny

---
To: stevecmd
If you get one nice thing a year, especially if you got it back in the days when gold was much cheaper, then $100,000 (current value) is not that hard to acquire.

7
posted on
12/07/2012 9:47:49 AM PST
by
Harmless Teddy Bear
(Fate plays chess and you don't find out until too late that he's been using two queens all along)
---
To: stevecmd
"Any FRp'rs have $ 100,000.00 in jewelry layin' around for the takin' ?"
Bet some Freepers have that much tied up in guns.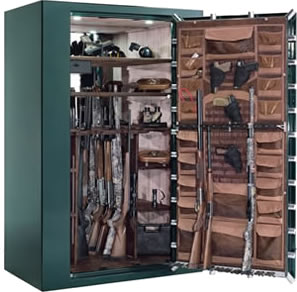 Just don't leave them layin' around.

9
posted on
12/07/2012 9:51:51 AM PST
by
billorites
(freepo ergo sum)
---
To: stevecmd
Old Darrell must be doing pretty good to have $100,000 dollars in Jewelry lying around.
---
To: stevecmd
Sixty gold one-ounce coins such as Krugerrands would equal $100,000. They would form a stack you could hide inside a paper towel tube. That's just the gold melt value. Jewelry would be worth even more, hence, would be even more compact.
27
posted on
12/07/2012 12:56:49 PM PST
by
Travis McGee
(www.EnemiesForeignAndDomestic.com)
---
FreeRepublic.com is powered by software copyright 2000-2008 John Robinson