---
To: lward99
If the CTA is the fourth, co-equal branch of government, CARB is the Fifth. The Government Unionist will be at each others throat shortly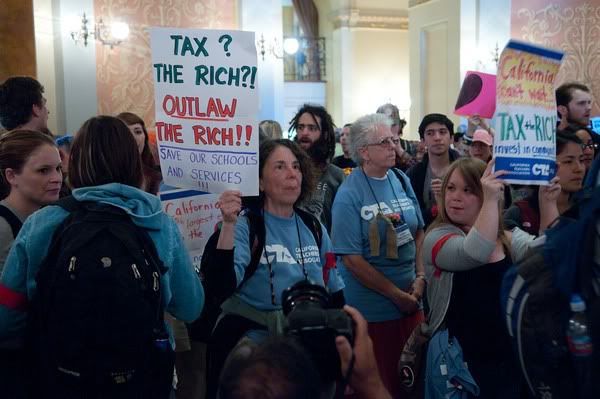 ---
To: twistedwrench
I live here and am looking furiously for a new job out of state.
It never ends here, the Unions, the Illegal Aliens, the Libtards, the Berkeley-Hollywood crowd, the gays, the moronic politicians.
We want out. I may even walk on my house. F it.
---
To: twistedwrench
Outlaw the Rich?!
Oh my.... What will these so-called teachers and parasites do when THEY are declared to be the... RICH!
---
To: twistedwrench
Every leftist rally is just a freakshow of wretched and dour people, isn't it?
---
FreeRepublic.com is powered by software copyright 2000-2008 John Robinson