---
To: Mr Rogers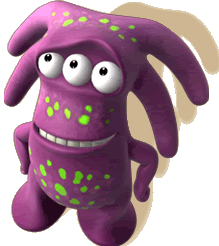 yeah but i was thinking more about making sure he couldn't get to her guns! it's a hard call and i know that might have been hard to do, but... if she'd lived, she'd of been sued into oblivion
47
posted on
12/16/2012 1:45:47 PM PST
by
Chode
(American Hedonist - *DTOM* -ww- NO Pity for the LAZY)
---
To: Chode
If someone is willing to kill you, how do you stop them from getting your guns? He could have use an oxyacetylene torch to cut open a safe after he killed her. OTOH, if she left them lying around, then I can see how that would be a problem.
77
posted on
12/16/2012 2:33:15 PM PST
by
Mr Rogers
(America is becoming California, and California is becoming Detroit. Detroit is already hell.)
---
To: Chode
if she'd lived, she'd of been sued into oblivion
She will still be sued, dead or alive.

86
posted on
12/16/2012 3:32:08 PM PST
by
frithguild
(You can call me Snippy the Anti-Freeper)
---
FreeRepublic.com is powered by software copyright 2000-2008 John Robinson