---
To: chessplayer; RaceBannon; stowaway; Mrs.LoneGOPinCT; underbyte; badbackman; Bigfitz; mcswan; ...
38
posted on
12/18/2012 7:34:37 PM PST
by
RaceBannon
(When Chuck Norris goes to bed, he checks under it for Clint Eastwood!)
---
To: RaceBannon; chessplayer
Calling for gun bans or strict gun laws is ignorant on many levels.
Recall the Luby TX massacre years ago. The gunman made the front pages. Buried in the same newspaper,was a blurb on a man who threw a Molotov cocktail in a night club the same day that killed and mutiliated many more people, and the Molotov cocktail was far cheaper and easier for anyone to acquire.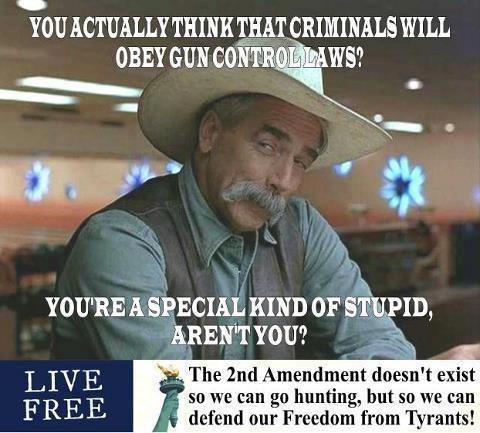 89
posted on
12/19/2012 8:55:10 AM PST
by
Lady Jag
(If you can't make them see the light, let them feel the heat. - Reagan)
---
FreeRepublic.com is powered by software copyright 2000-2008 John Robinson